Launching a new brand and making it profitable is a dream of every online seller. Once established, regular sales of branded products can make you rich in no time.
But many private label startups turn out to be nightmares due to many reasons. So, why not learn from the ones who have done it correctly?
In this exclusive article, we have brought the top 12 private label brands examples for you. You will learn what made them successful so that you can devise your own unique strategy to carve out your space in the ever-competitive world of e-commerce.
Let's start.
What Is a Private Label Brand?
A private label brand refers to a retail company's name reselling a product from another manufacturer under its own brand's name.
It does not manufacture those products; rather it usually asks the original manufacturer to modify his existing product and give it a unique branded look.
The customers think these products are from an original brand. In some cases, they also feel that similar-looking non-branded products are copies of the original branded products.
The modifications turning general items into private label products include but are not limited to the following.
Putting a brand's logo
Special coloring
Small changes to design and features
Fast Fact: A similar concept is white labeling a product that does not require any customizations in the products. In this model, the products are sold under a brand name.
Top 12 Private Label Brands Examples
Here are the top private label brand examples that you can learn from. The list is from different niches and platforms with no particular order.
Buttoned Down is a formal clothing brand for men running on Amazon. It does not have a factory. So, it gets the clothing items manufactured from somewhere else.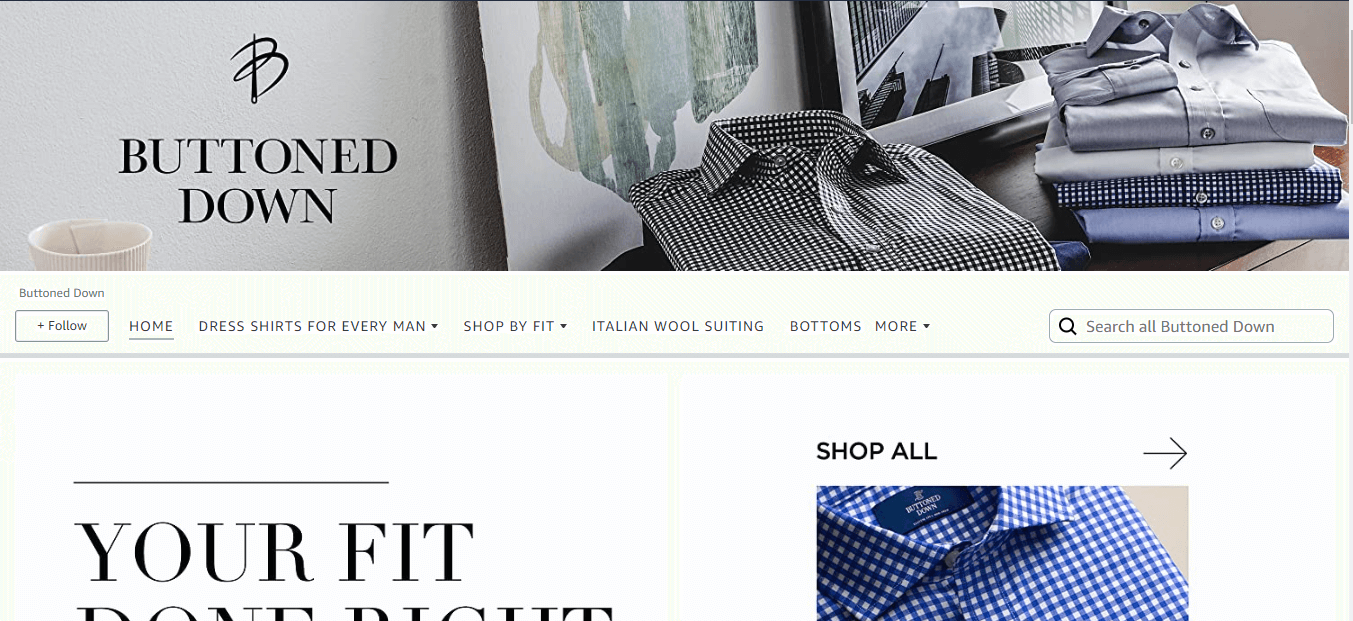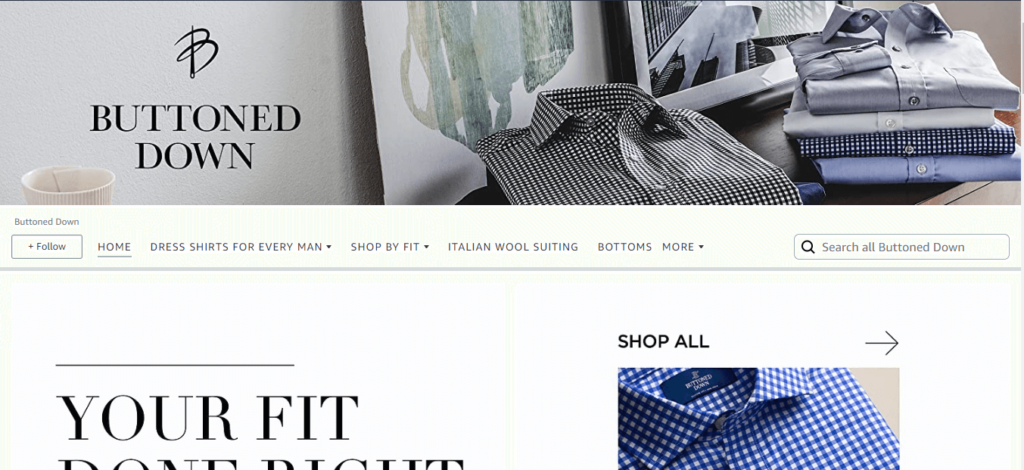 It has divided its items into three categories – classic fit, tailor-fit, and slim fit to keep it simple.
Every clothing item seems to have good sales as most products from this brand have a lot of reviews.
Niche-specific (Men's formal dressing)
Simple and attractive shop design
Brand tags on every item
Shipped and sold by Amazon
2. Smartly
Smartly is a private label brand that sells everyday consumer products. Its products are only available at Target. Every product bears its logo in a simple yet appealing way.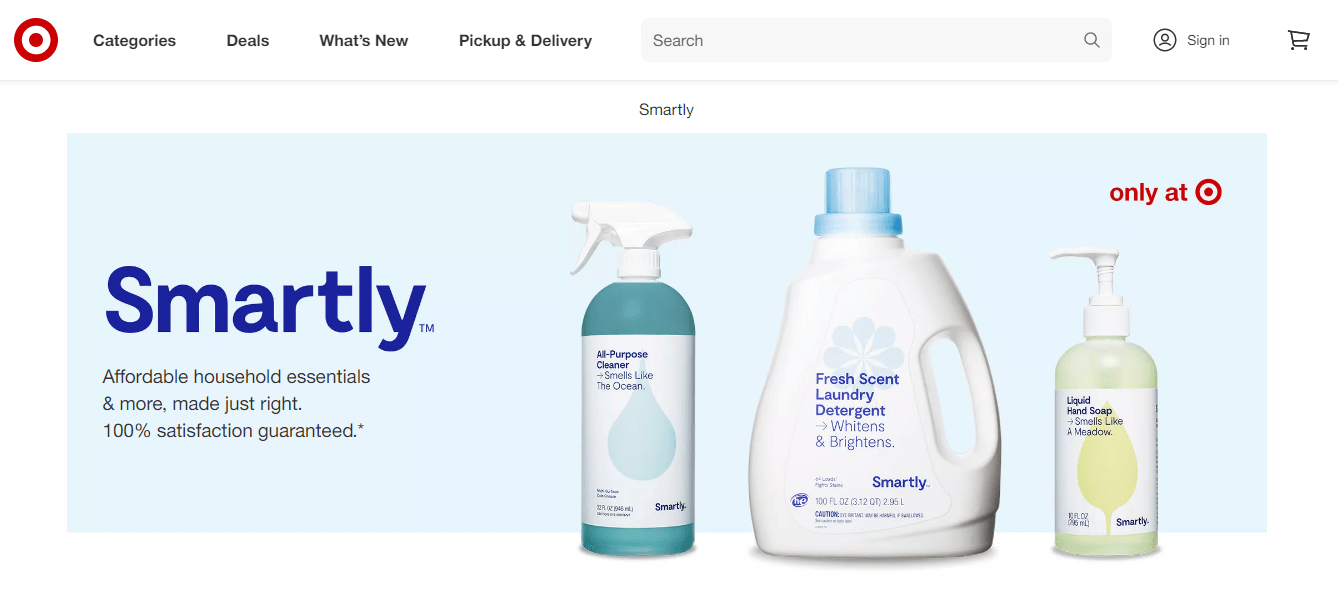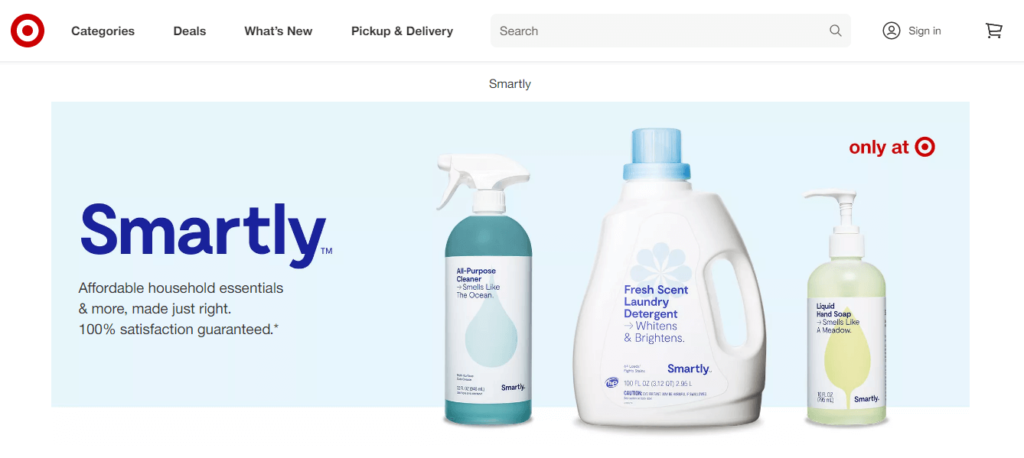 Target recently announced that it had acquired this brand. It is a sign of great success.
A private label brand covered with a big retail brand like Target means crazy sales with less headache.
What We Can Learn from Smartly
Wide range of products
Targets a huge audience
Exclusive presence on Target
Branded packaging
3. Stone & Beam
It is a private label brand that sells furniture and interior decoration products on Amazon.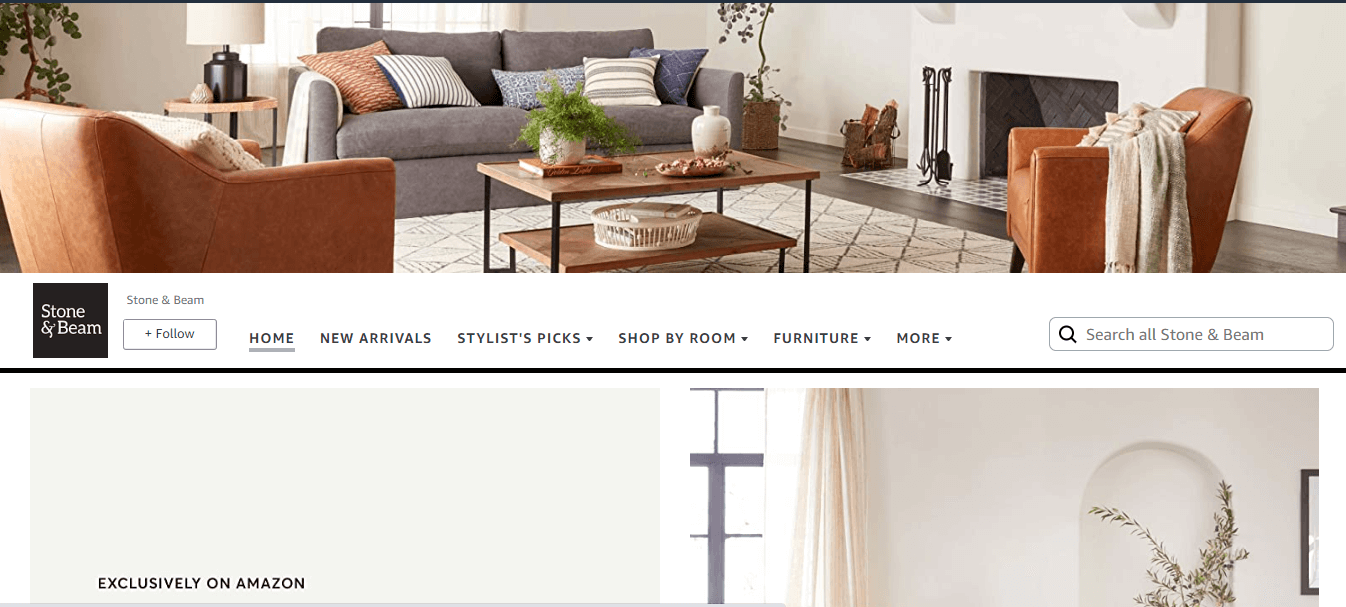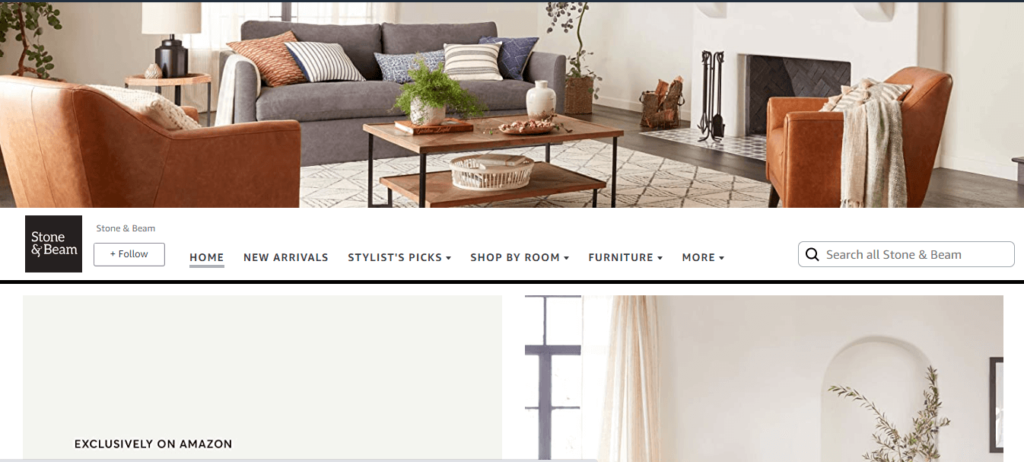 It seems that this brand sells a mix of products from different manufacturers under its single brand name.
Interestingly, the products from this brand do not even bear its brand name or logo. Still, it gets a lot of sales.
As a result, it can also add a general product related to its niche and sell it at a branded price.
It has good and appealing visual content on Amazon, making it look professional.
Moreover, you'll find many similar-looking products that other sellers are selling at cheaper costs, but this brand is enjoying more sales at higher profit margins due to its reputation.
What We Can Learn from Stone & Beam
High ticket items
Uses Amazon EBC
Sells even without the logo
Exclusive presence at Amazon
4. Muttluks
Muttluks is a great private label brand example that sells pet products.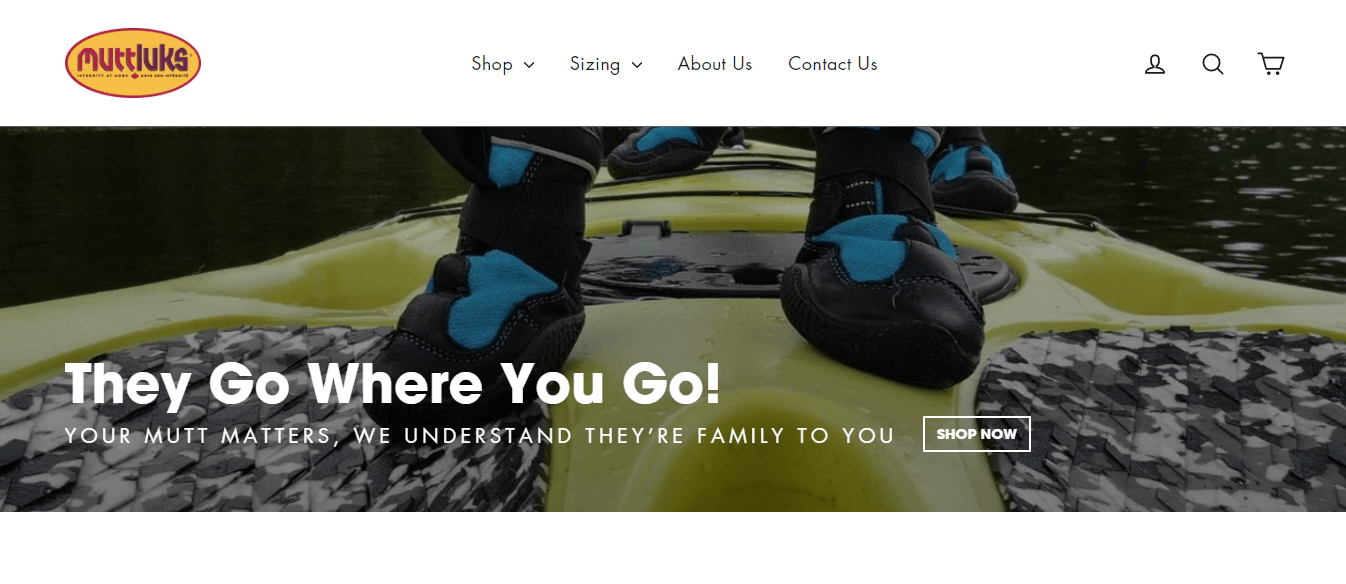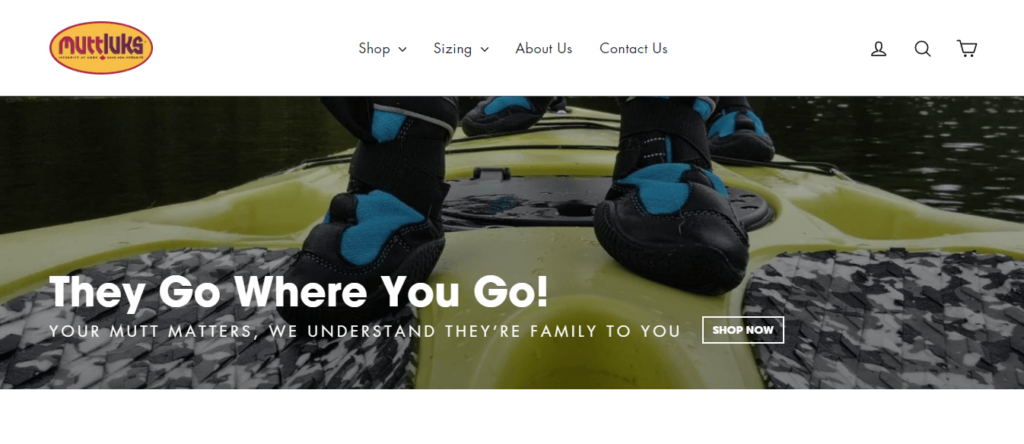 They are selling pet products that you can easily buy from Alibaba with private label options. So, they are most probably importing these products from China in bulk quantity and selling them in pet-passionate countries like the USA.
One of their smart tricks, which you may also note on their website, is that they do not have all the products private-labeled. They only have a few products with their brand names and others are simply dropshipping products.
As getting a product labeled requires more costs, they are selling the general items at branded pricing. So, they make more money with less investment.
What We Can Learn from Muttluks
5. Pinzon
Pinzon is a private label brand that exclusively sells premium products related to bath and bedding niches. It is owned by Amazon.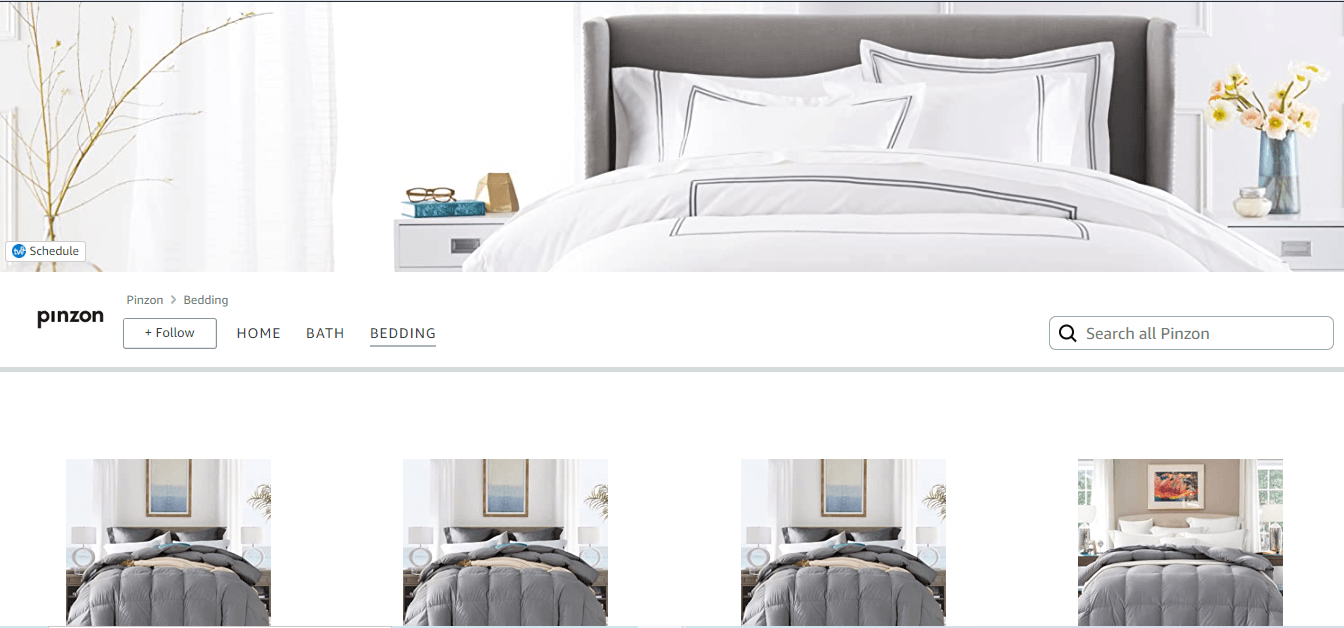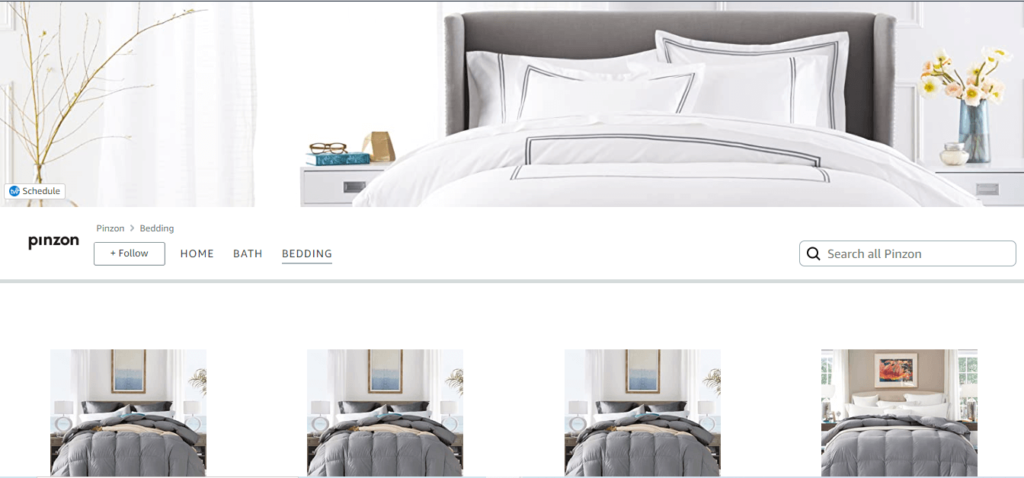 The products from this brand do not have its logo or brand name. Rather, this brand leverages Amazon's title to enjoy its authentic reputation.
You may notice that some products from this brand show that they are shipped by Amazon and sold by another party that has China's business address.
So, these products are also sourced from third-party manufacturers.
What We Can Learn from Pinzon
Amazon-owned advantage
High-ticket products
Excellent presentation
Good profit margins
6. Baggu
Baggu is an independent website selling a variety of products, mostly related to travel and home accessories.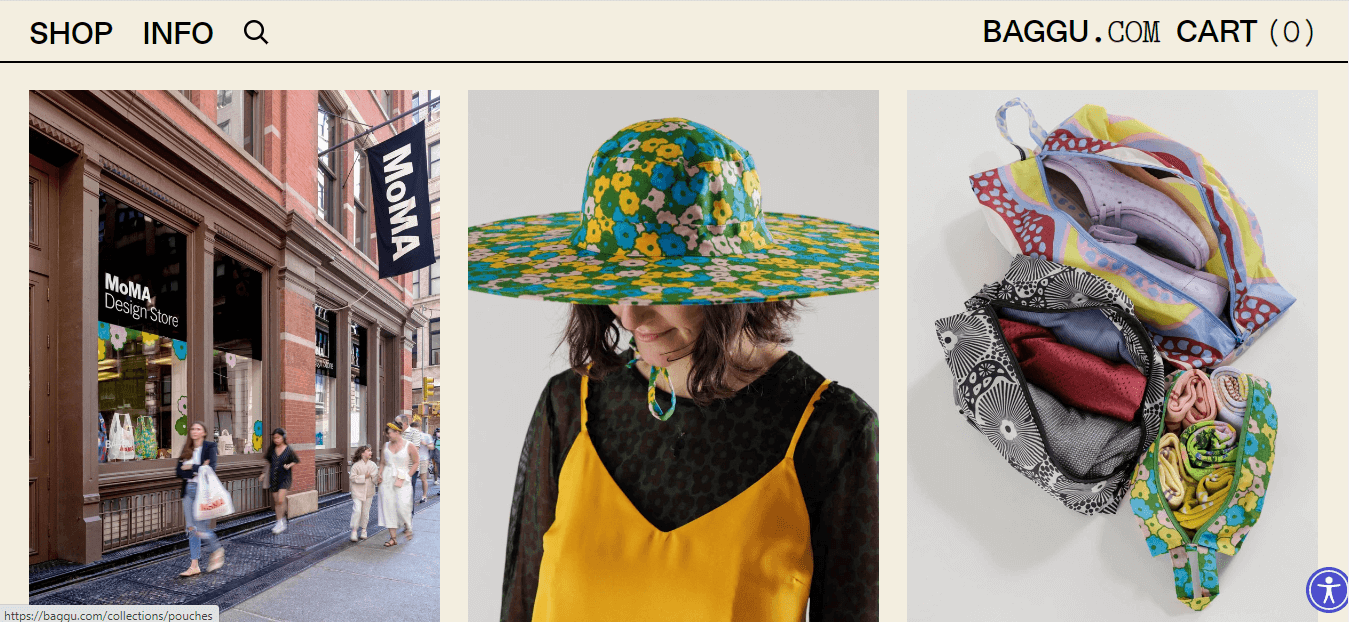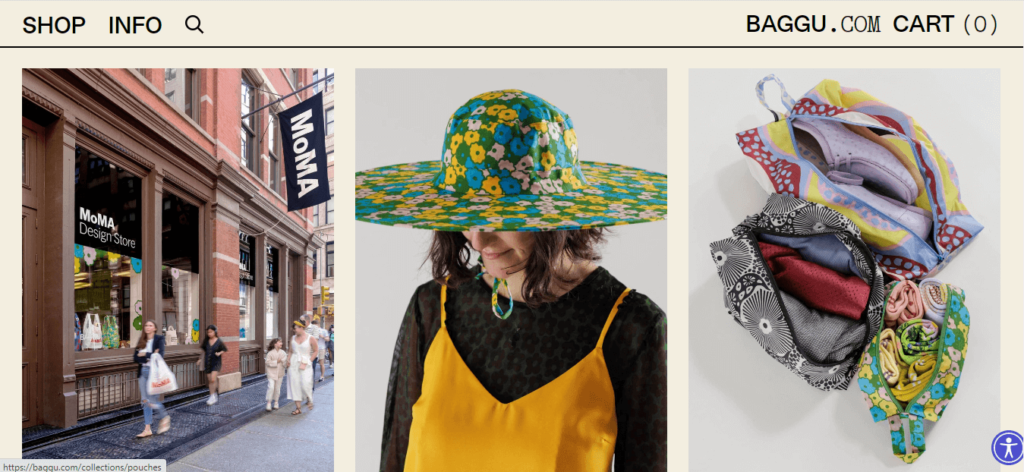 Here also, you will notice that although it is running as a reputable brand, it does not necessarily sell every product under its brand name.
So, this brand may also be dropshipping along with selling private-label goods.
What We Can Learn from Baggu
A mix of two different business strategies
Eye-catching independent website
Selected but attractive products
7. OuraUSA
Oura is a brand that sells good luck and peace-promoting jewelry using Feng Shui as their karma. They have an independent website.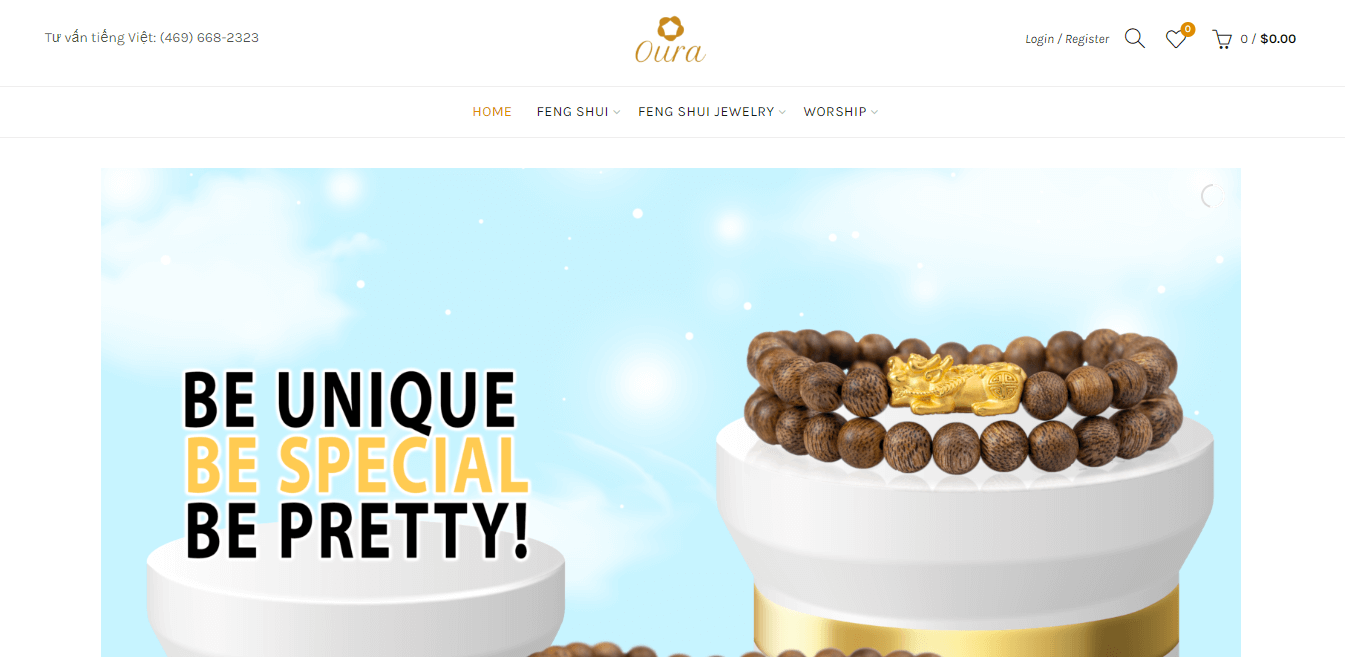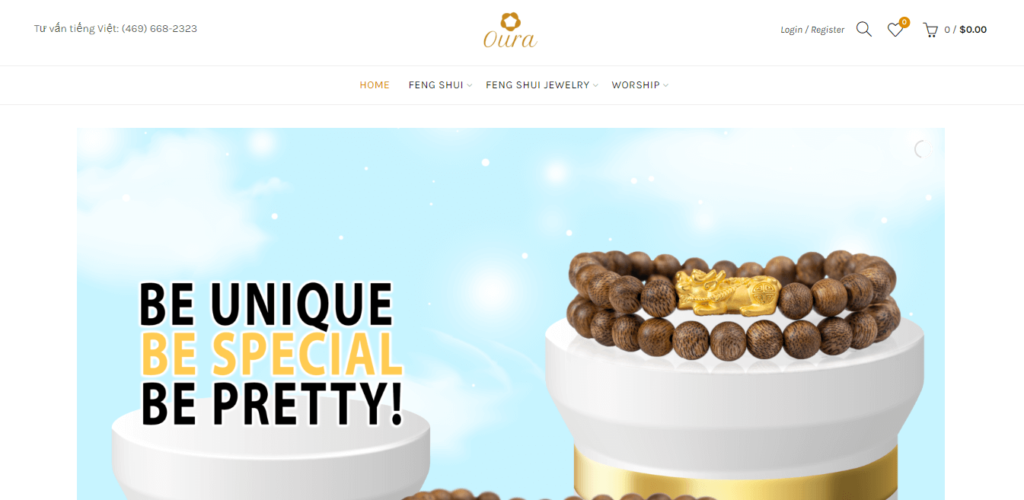 Although the results of these bracelets and other items are questionable, they are still running a profitable business.
Their detailed product descriptions lead them to rank on the first page of Google for relevant keywords, allowing them to get many orders.
Although they claim that the products are designed by artisans in the USA, their products are most probably made in China.
What We Can Learn from OuraUSA
Targets unique niche
Very high profit margins
Good search engine optimization (SEO)
8. Amazing Baby
It is an Amazon-owned brand that sells baby products for boys and girls.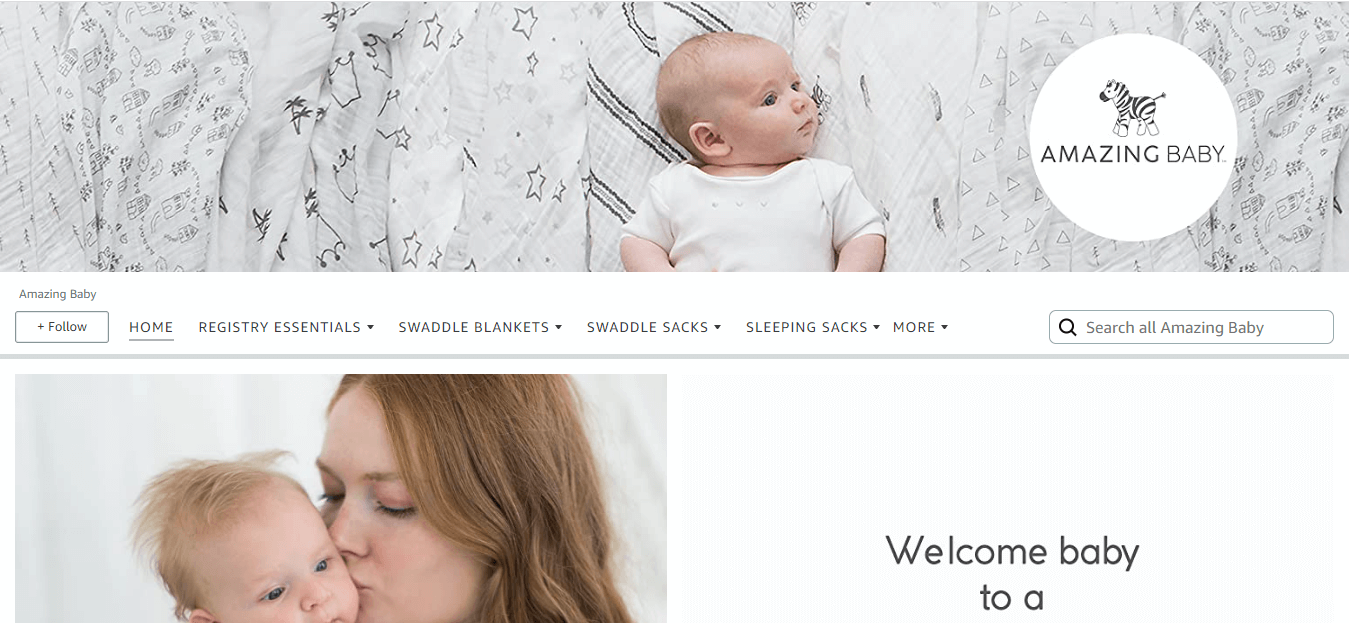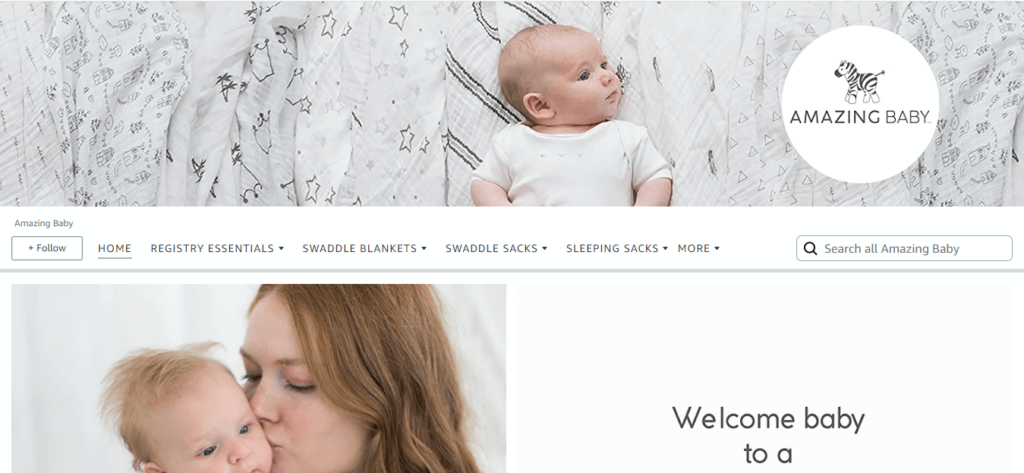 When you know that the products are covered by Amazon, you instantly think of them as quality products. That's the powerful trait of private labeling that this brand is utilizing.
These products have thousands of positive reviews. This gives us an idea of their high sales volume.
What We Can Learn from OuraUSA
Heart-touching photos
Uses Amazon EBC for attraction
Leverages Amazon's name to boost sales
9. Blendjet
Blendjet is an excellent example of a private label brand. It sells portable juicer blenders that are easily available on websites like Alibaba.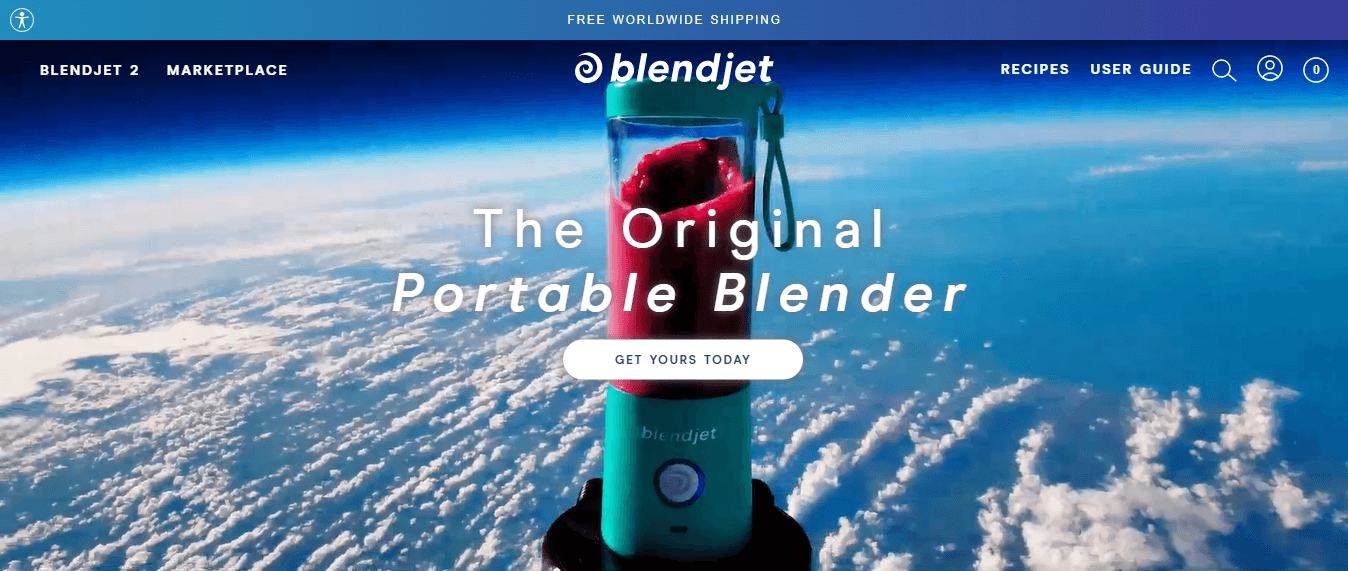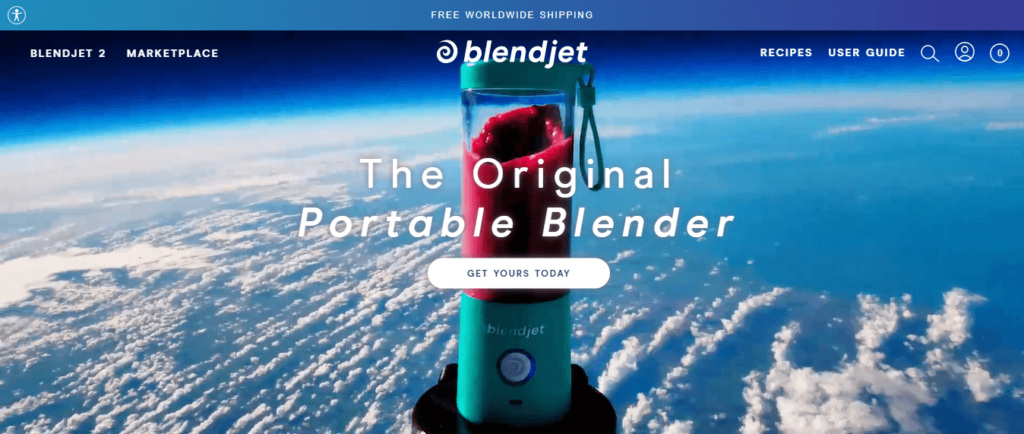 You can also find these products on B2C retail platforms like Amazon, Walmart, eBay, AliExpress, etc. at cheaper prices.
However, this brand is selling the same product at a higher profit margin but with the original guarantee to enjoy brand loyalty at the same time.
They also seem to knock out their competition by posing that only their brand is original – hinting at all other branded or non-branded portable blenders to be counterfeit.
You may also notice that it has a single-product store that only sells portable blenders.
So, it is possible that they had a good experience selling general blenders and decided to rebrand it with a catchy name to attract more sales.
What We Can Learn from Blendjet
Decent and dedicated website
Single product selling
Unique photos and videos
Substantial changes to make products unique
Clearly visible logo for better brand promotion
10. Volta Charger
Volta Charger sells magnetic-related items that include magnetic cables, chargers, adapters, power banks, etc.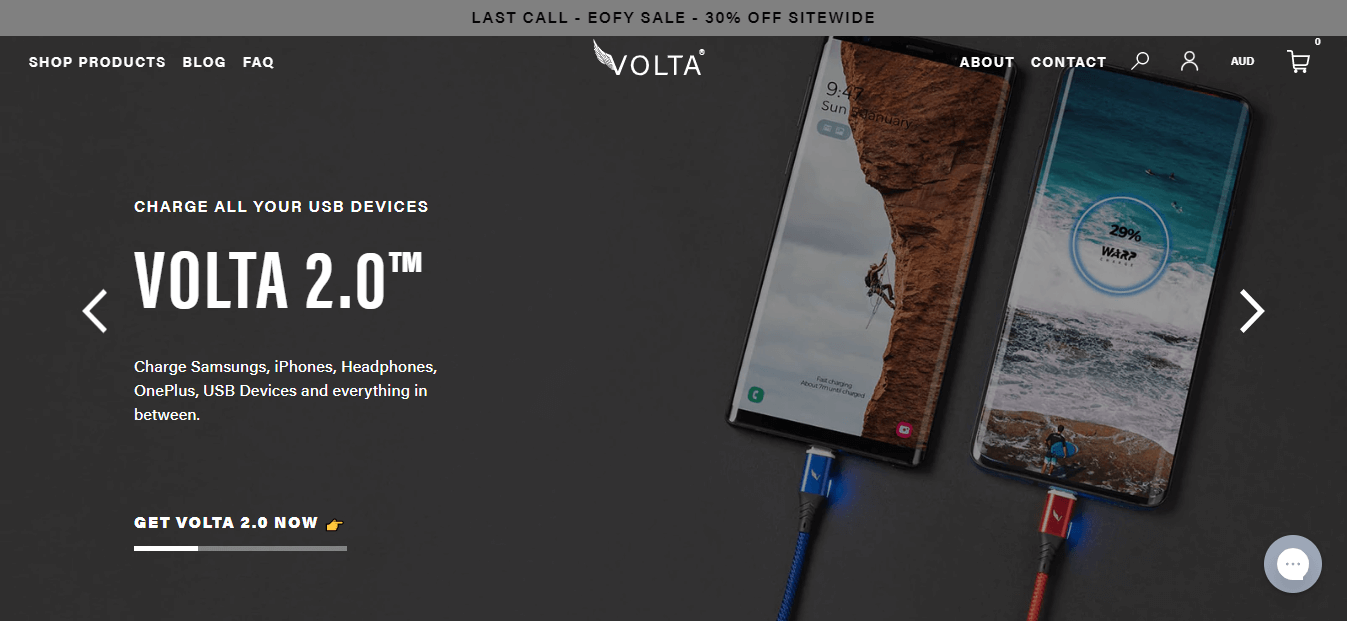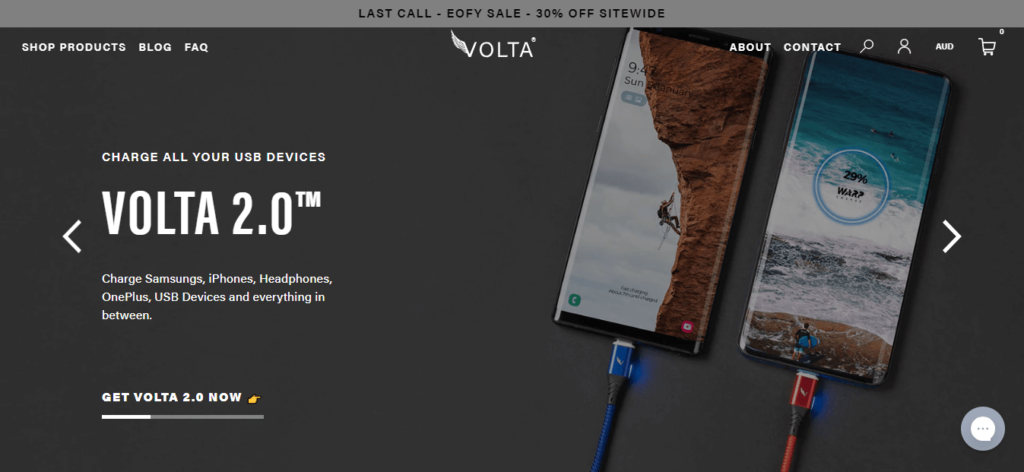 They are selling multiple related items but all of them are branded. If you check sourcing websites, you will find the same or similar products at very cheap costs.
But the beautiful presentation of the products on the website shows that these products are exclusively branded for them.
Its logo is on the customized packaging, giving them additional trust and exclusivity.
They provide 30-day money-back guarantees which shows their confidence in their products. This also appeals to the customers and helps increase brand recognition.
They have also mentioned that they take part in charitable work to give a portion of their profit margins to society.
What We Can Learn from Volta Charger
Niche-specific website
Branded packaging
Emotional appeal due to charity
Product add-ons for additional sales
11. Better Back
This brand sells products solving back problems. It is a member of the private label list for many reasons.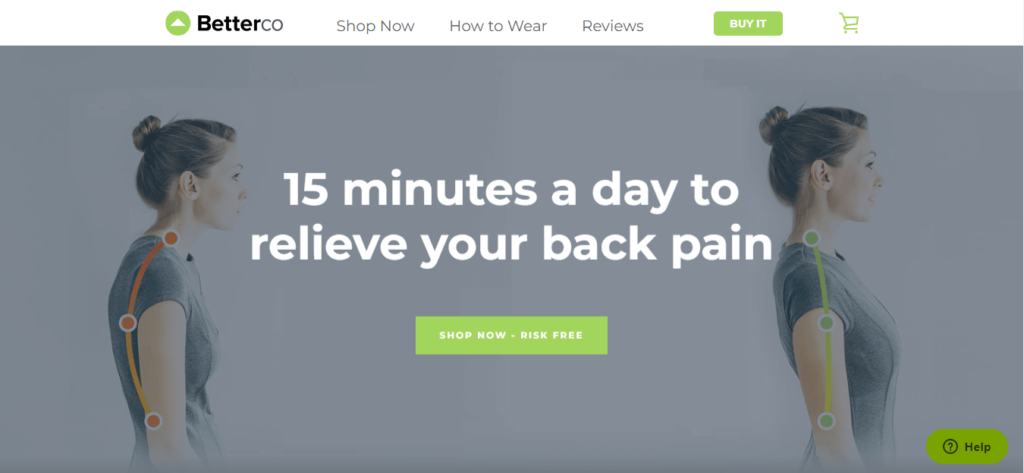 First of all, the brand also sells products on other platforms. It runs its own website where it enjoys full liberty to market products without external restrictions.
At the same time, it is also one of the top-selling brands on Amazon among posture correctors. It is using Amazon FBA to secure trust and increase sales.
As many people have back problems, they are targeting a huge audience ; they are specialists in this field.
You can also notice that a simple posture corrector they offer has been one of the hottest dropshipping products recently.
So, they are leveraging their brand name to even promote non-branded products as high-ticket items.
They also managed to get funding on Kickstarter and Indiegogo for their products. 
Their website's domain name is Getbetterback which includes their brand name and the related keyword. This is very good for SEO.
What We Can Learn from Better Back
A mix of e-commerce platforms
Unique photos and videos
Good SEO for a better online presence
As seen on TV products
12. Amilliardi
Amilliardi is a private label brand selling a selected range of products for new mommies. It sells quality diaper bags, activewear, and accessories.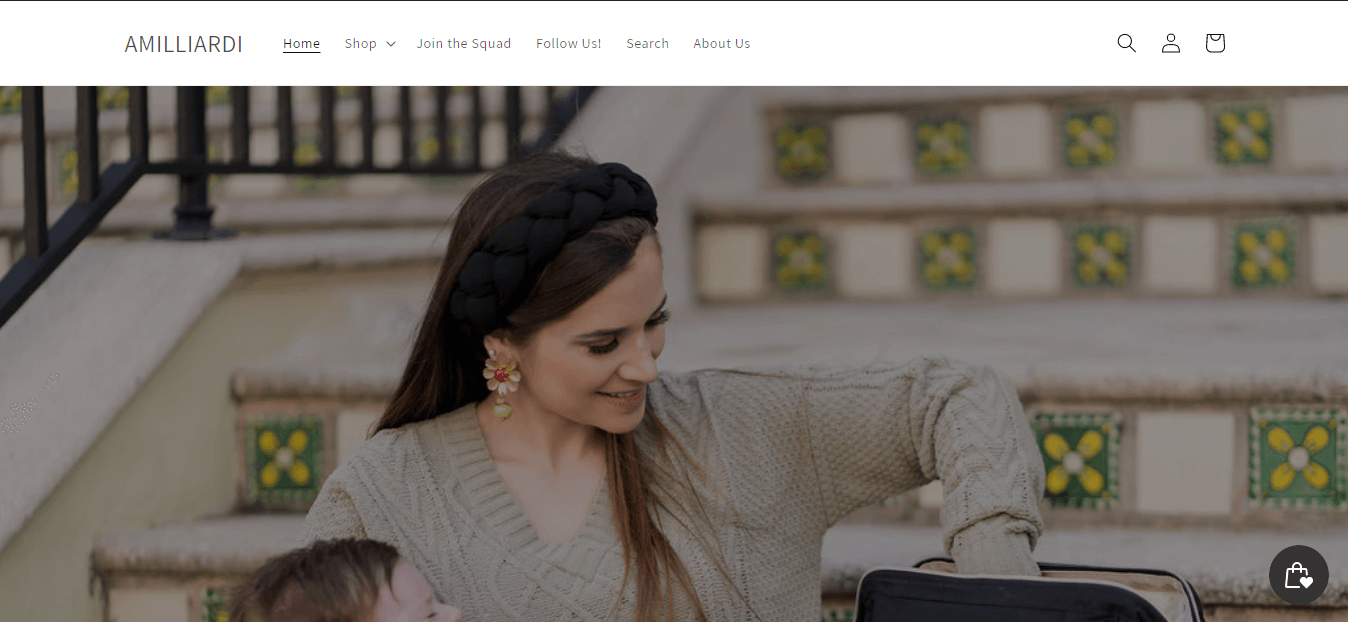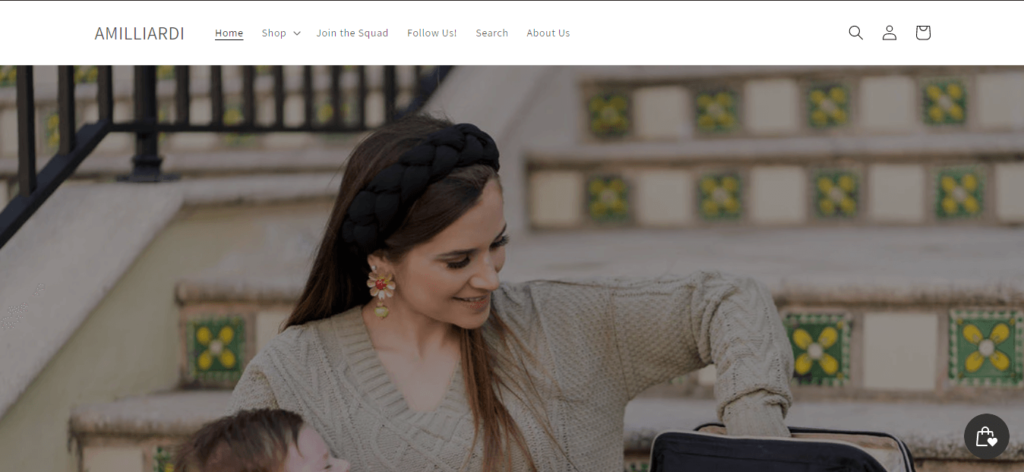 The most amazing part of this brand is that they invest heavily in a limited range of products.
Each product bears the logo and looks of premium quality, including t-shirts.
What We Can Learn from Amilliardi
Selected niche-specific products
Decent independent website
More investment in brand placement
No compromise on quality
FAQs about Private Label Brands
The following questions are frequently asked by aspiring entrepreneurs. These answers might also help you establish a strong private label brand.
How to Start a Private Label Brand?
Launching a private label brand should not be too difficult. It all relies on your commitment.
The following simple steps can lead you to start a successful private label brand.
Identify your niche
Do a competitor analysis
Select a product
Search private label manufacturers
Discuss your product specifications and costs
Ask for a sample
Place the order
Finalize your marketing strategy and selling platforms
Write killer content with the right keywords for SEO
Explore and finalize the packaging ideas
Provide excellent customer care
Which Platform Is Best for Launching a Private Label Brand?
A good private label brand does not rely on a single platform. It leaves no stone unturned until it becomes successful.
If you are just starting as a private label brand, it is advised that you focus on a single platform. Otherwise, you may get bogged down in the hefty platform charges (Amazon, Shopify, etc.).
Walmart is one such platform that does not charge a selling fee, unlike Amazon.
Whatever platform you are using, you can use powerful social media for marketing.
As a good brand always has its own dedicated website, it is advised that you include your brand name in the domain for better trust and SEO.
How Much Does Launching a Private Label Brand Cost?
The major costs to launch a private label brand include the following.
Product costs
Marketing costs
Operational costs including platform charges
Fulfillment costs
It largely depends on the type of your products and your aspirations to grab your share in the market. A ballpark figure is $1000~$5000.
Summary
All the famous or successful private label brands started from scratch. So, it is never too late to catch up with them. But you can always learn from the existing role models to achieve your goals with less time.
That's why we shared the top 12 private label brands examples so that you know what you need to do if you want to be one of them.
Are you planning to launch your private label brand and want to source branded products from a direct manufacturer? Ask for a free quote today and let one of our experts guide you through every step.