Amazon FBA has all the potential to make you rich. That's why most Amazon sellers rely on FBA despite its high costs. They all have a strong desire to scale their business and become rich.
If you are thinking of scaling your FBA businesses, it's already good news. This means you have one or more winning products with consistent sales and want to maximize them.
In this article, you will learn how to scale Amazon FBA smartly and safely so that you know how to get maximum sales without wasting your precious money.
Let's start.
What Does Scaling Mean in E-commerce?
In simple words, scaling in e-commerce means growing your business to the maximum possible limits. It involves exploring new endeavors in pursuit of business expansion to increase revenue, profit, and brand recognition.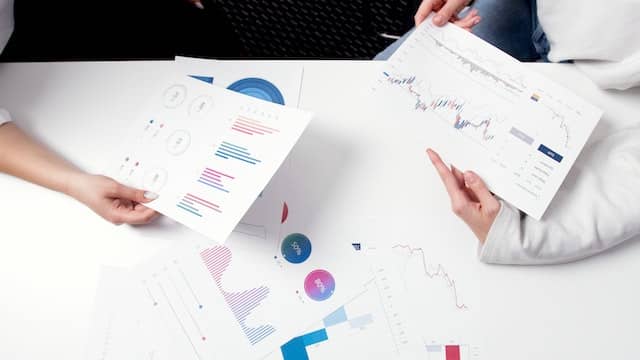 Scaling a business entails going the extra mile. You have to step out of your usual business routine to enter new markets. You also spend more to increase profitability and customer base.
But that is not an easy task. New and small businesses are usually not in a position to experiment randomly.
So, if you want to scale your Amazon FBA business, you need to go step by step. Let's start with when you should scale your FBA business.
When Should You Consider Scaling up Your Amazon Business?
Scaling a business is an evolutionary process. You don't just launch a business and scale it right away.
You usually open up an Amazon FBA store and test the waters with your products. You check the response and when you get different positive signs, you should consider scaling it up.
What are those signs? Let's discuss them one by one.
Signs to Scale Up Your Amazon FBA
If you get the following positive signs in your regular Amazon FBA business, you can think that it is time to enter the bigger game.
Overwhelming Orders
One of the biggest signs to scale up your business is having a large number of orders that you or your business cannot handle.
It may be due to multiple reasons. Suppose you are running your business single-handedly and suddenly start getting a lot of orders, you may need extra hands in your business.
In another case, if you get orders more than your current inventory or you go out of stock too soon, it is a good sign of scaling up.
Whatever the case is, when you get orders that your company cannot fulfill on time, it is one of the signs to scale up your business.
It happens when a lot of customers are taking interest in your products. You may have launched a super amazing product that the customers have liked a lot or your listing may be well-optimized to attract an unexpected number of customers and so on.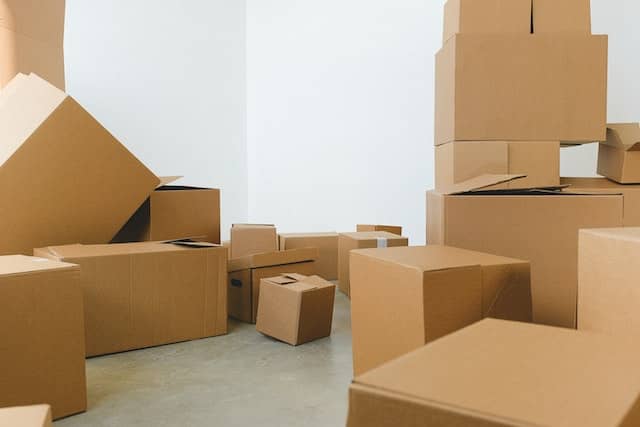 Either way, getting the number of orders more than your business capacity is a good sign to scale up your FBA business.
Note: You have to be cautious about this step. You may get overwhelming orders due to a particular temporary. If you get a lot of orders in Q4, it would most probably be due to a sales season. The buying trend will most probably see a dip after the season is over.
Achievements Beyond Expectations
If your business achieves more than your expectations, it is also a good sign to scale up your business.
When you start an Amazon store, you have certain expectations in mind. For example, you may have set your anticipation about your maximum monthly sales cycle.
Your inventory, team, and other business parameters must have been in place keeping in view your business expectations.
Small and new businesses don't have the right data to forecast their sales, customer base, future inventory requirements, etc. That's why they have to adjust abruptly according to their businesses' daily updates.
In simple words, if you achieve something that you did not think about beforehand, it is time to scale.
Healthy Amazon KPIs
A good business has a good customer base. It further means that the business will also have long-term repeat orders with great chances of new customer additions.
Such KPIs mean that a business has a strong cash flow that will serve as a stepping stone to business growth.
So, if your business encounters such encouraging parameters, it is a good sign to scale up your FBA business.
Faith in Your Product and Staff
Scaling is a bigger game that is seldom successful without a team and a proven product.
If you have confidence in your product and your business team that both will support your business growth, it is a safe option to scale your business.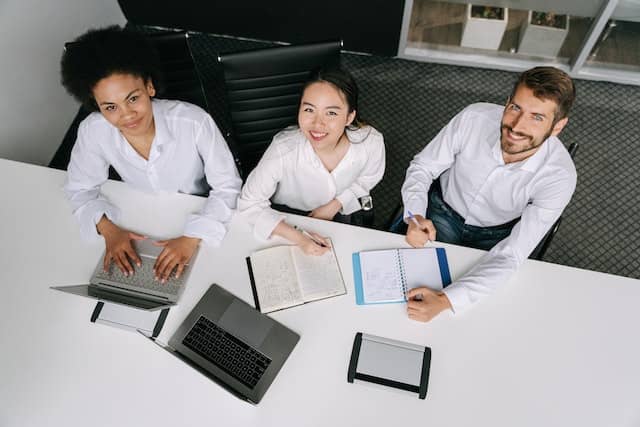 Your sales trends and customer interest will help you trust your products. You can evaluate your staff by checking if they are self-motivated and if they align their personal success with your company's short-term and long-term goals.
These two factors will help you achieve a successful business scaling.
Complete Groundwork
Scaling your Amazon FBA will require you to invest a lot of money and effort to make it a successful adventure. Yes, it is an adventure because nothing is risk-free, especially in e-commerce.
So, you have to ask yourself if your business is ready to explode.
Having a few more orders than you expected is not enough to go for a scaling mission.
You must have sufficient stock in hand and your sourcing supply chain lined up to cater to the increased demands in the near future.
If you have everything in place, you can safely start scaling up your FBA business.
How to Scale Your Amazon Business?
Now that you have decided to scale your Amazon business, you have to go through the necessary steps to achieve it.
The following are the proven steps for scaling up your Amazon business. As much as you follow them faithfully, you increase your chances of inching closer to success.
Optimize Existing Amazon Product Listings
You have to accept this. There is no such thing as a perfect product listing. There is always room for improvement in e-commerce.
Consumer preferences keep changing from time to time. As you will be entering new markets in the case of scaling, you would have to re-optimize your listings according to the new customer base.
Increasing Amazon SEO can be a standalone factor to boost sales and scale up your business.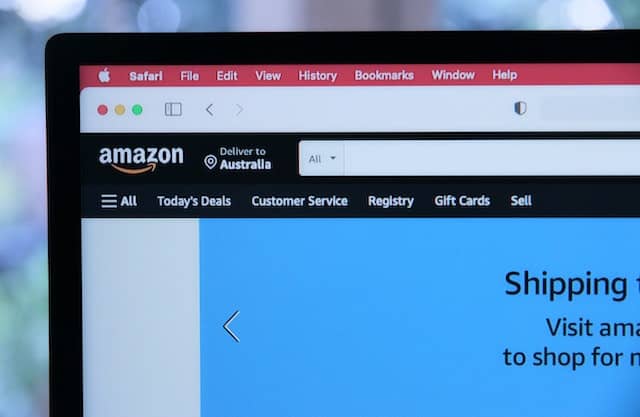 You should optimize your existing successful product listings but also include more keywords that your prospective customers are searching on Amazon.
You can make use of Amazon seller tools to optimize your listings. If you are not willing to spend much on tools, you can also consider using the free Amazon seller tools.
You can also make use of Amazon EBC if you are a brand. It is a good Amazon tool to add visual effects to your listings.
Just for your convenience, you can do some changes in the following sections of your listings to see what works best for you.
Product title – More attractive and appealing titles
Product descriptions – Include more keywords
Features and benefits – The problems that your product solves
Product images – Include more quality photos
Price changes – Auto price change to compete for the buy box
Increase Your Advertising Spend
The war is on when you are scaling. Optimizing your listing is largely meant for organic traffic. When you are scaling, you should leave no stone unturned.
You must be eager to reach out to potential customers through sponsored products. Even if you have been spending money on your advertisements before, you have to invest more.
Increased visibility to visitors means more customers. Advertising is one of the quickest ways to reach new customers. So, spend more but do it wisely so that your Amazon advertising coincides with your return on ad spent.
Rank on More Keywords
As already discussed, leave no keyword unused. Even if you can't include some keywords in your descriptions, use them in your Q&A part of customer interaction.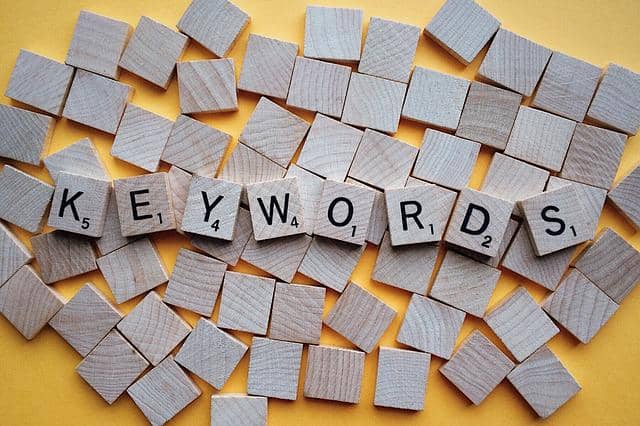 This will signal Amazon that your store has something to do with that specific keyword and its algorithm will automatically show your store higher against the search for those keywords.
Add Product Variants
More product variants would mean more choices for your customers. This is a no-brainer but proves to be one of the best strategies to attract a large pool of customers.
Sometimes, you take the lead just by having more colors or sizes of the products in your shop. A customer would most probably prefer ordering from a shop with more options to choose from.
This will also hint to the customers that you have an original brand and others are having a limited stock with the selected variants.
Develop New Products
Why go with a limited set of products in the new markets when scaling up? If more customers are visiting your FBA shop, they must be able to see a variety of products in your store.
So, developing new products would be a wonderful idea. By doing so, you would not only attract unique customers but will also stand out from your competition.
You may also enter the lucrative field of private label business and build your brand just by developing the products of your choice.
Find Rockstar Employees
Employees are the pillars of any business. You will have to do a lot of things while you are scaling up your FBA business.
Business owners cannot do everything on their own. You need to find rockstar employees who would work diligently for your company.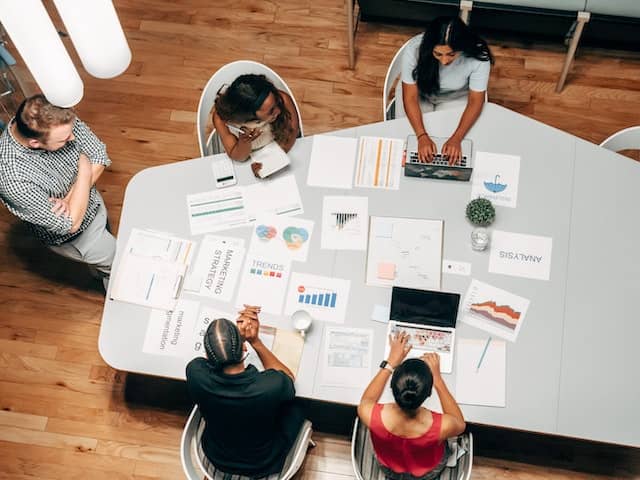 As discussed earlier, this is also one of the prerequisites before giving a green signal to scale your business.
So, it is not advisable in the first place to scale up your business without trustable and motivated employees.
Work with a Sourcing Agent
You must have a smooth supply chain to cater to your increased demand when you scale up your FBA business.
If you cannot get the right products at the right prices delivered to Amazon warehouses on time, the whole practice of scaling up will be compromised.
Although Amazon sellers do work with individual suppliers directly, there is no room for error or uncertainty while you are in the middle of scaling up your business.
That's why you will need a trustable and professional sourcing agent that takes care of your product sourcing needs.
Your direct sourcing partners may give you unpleasant surprises at times which you can't handle in calling up your business. You can either have a list of multiple substitutes or work with a single sourcing company that will resolve all of your sourcing issues.
Working with multiple suppliers is a full-time job per se. That's why you should save time and let the sourcing agent do what he is best at.
Expand into More Amazon Markets
Amazon is a world leader in e-commerce. Over the last two decades, it has earned dominating fame for being a huge platform for online shopping.
You would most probably be working in a specific country while doing regular FBA business. Scaling itself means expanding to other business opportunities.
Amazon is spread across over 58 countries and supports product delivery across borders.
So, you must explore the ever-increasing customer base that Amazon can provide you across different parts of the world using its platform.
You have to test different markets and you never know that you may end up having massive orders from somewhere in Asia or Africa that you didn't even expect.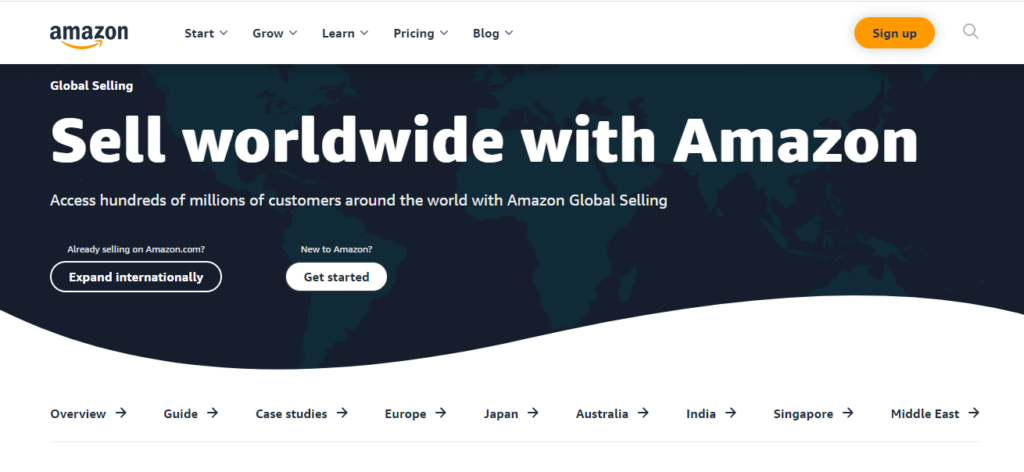 Expand Beyond Amazon
Amazon has an amazing service called MCF (Multi-Channel Fulfillment). This fulfillment is not limited to Amazon only. It is a paid service by Amazon that fulfills orders on your behalf.
For example, you can also tell Amazon to deliver your order to your own website's customer. So, why restrict yourself to Amazon only?
When you have decided to scale up your business, nothing should stop you from expanding as much as you can.
Although the Amazon marketplace is very huge, you can also start selling the same products on other channels while still keeping them at Amazon's warehouses.
For example, if you are afraid of losing orders due to Amazon's feature of "Similar Products", you can launch your own e-commerce website where you will have more liberty of presenting your products the way you want to.
You can also synchronize your inventory by using paid apps and software that help you streamline your orders using a single platform.
Some of the channels that you can consider are listed below.
Shopify or Wooocommerce
eBay
Walmart
Etsy
Rakuten
FAQs about How to Scale Amazon FBA
Read the answers to the frequently asked questions about how to scale Amazon FBA to have additional knowledge about the topic.
Can I Scale My Amazon FBM Business?
Yes. You can also scale your Amazon FBM business but for that, you must have a bigger supply chain network to deliver to the increased coverage area that you will be targeting.
Although you will be selling on Amazon, you will need to do everything on your own starting from storing and packing the products to shipping them within the promised time to maintain your shop's ranking on Amazon.
Should an Amazon FBA Business Scale Internationally?
Scaling your Amazon FBA internationally is a great idea. But for that, you need to increase your storage facilities. You would have to put your products in Amazon warehouses in the country where you want to sell your products.
Otherwise, you will not be able to use the FBA tag. If you are ready to bear the additional storage and fulfillment costs, you can go for it.
Can I Scale My Amazon Dropshipping Business?
Yes. You can also scale your Amazon dropshipping business but the chances of huge success are minimal in that case.
You seldom get great results in scaling your Amazon dropshipping business because of the narrow margin for tweaking your prices as you are already sourcing products from a retailer in that case.
Summary
Amazon FBA is one of the most profitable business models. That's why most successful online retailers are FBA sellers. But many businesses fail when they go for scaling up their businesses.
That's why we have shared the recipe for success in this article about how to scale Amazon FBA in a few simple steps. If you follow them wisely, you can turn your small business into a million-dollar brand.
If you require professional help to source the best quality products for scaling up your business, ask for a free quote today and leave everything else to us.