Private labeling can be a great approach for a small business to carve out a niche for itself in a market or discover new growth opportunities. However, it requires planning, innovation, and significant monetary resources.
In light of this, it is best to pick strategic products when private labeling. Such products should, ideally, be in high demand, have reasonable private labeling costs, and have good profit margins.
Sounds like a tall order, doesn't it? Well, it doesn't have to be. Here are some private label products for small businesses to consider with their potential profit margins.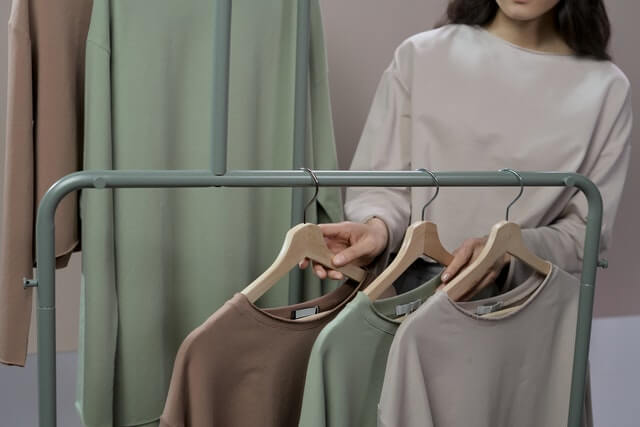 Skincare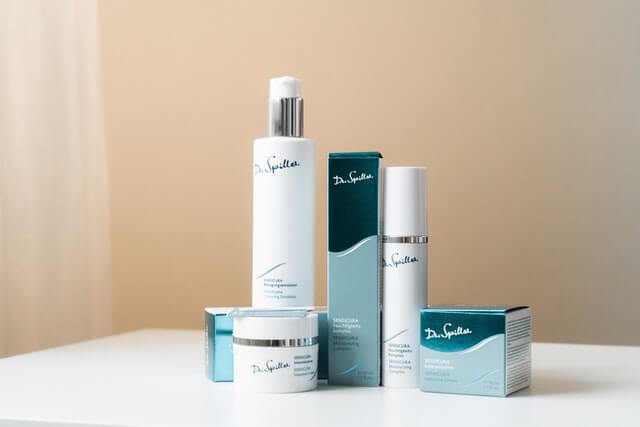 For a long time, consumers simply bought lotions, creams, and other skincare products based on whatever was in vogue at the time or what looked appealing.
In contrast, today's consumers seek skincare products that provide specific solutions for their skin concerns and have the ingredients to match. This would, therefore, be the winning approach to take if you would like to venture into private label skincare products.
Additionally, consider that the skincare industry is broader than it has ever been before. You can focus on:
Creating products for specific concerns like sun protection, hyperpigmentation, acne, exfoliation, etc.
Developing products for certain demographics such as men, women, children, or expectant and nursing women.
Different skin types and skin tones.
Average Price
$20
MOQ
200
Average Selling Price
$40
Potential Profit Margin
$20
Make-Up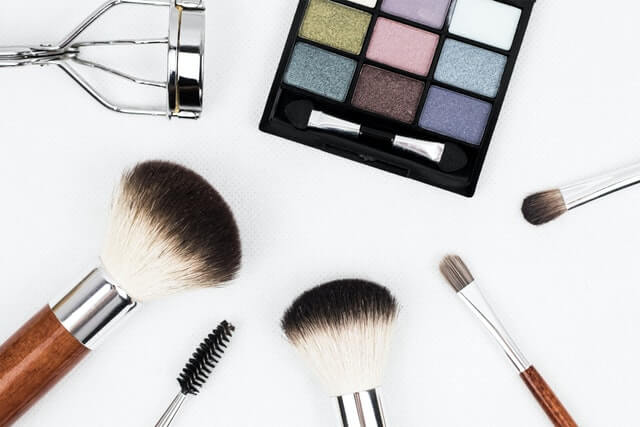 Global statistics show that make-up sales have been on a continuous upward trend in the last decade. Sales in China, South America, North America, and Europe amount to billions of dollars while Africa is ranked as a high potential market.
In a nutshell, you can hardly go wrong if you sell the right make-up products in the right market. Be sure to pay attention to details such as skin tones and weather conditions to get a sense of what consumers need.
Average Price
$5.99
MOQ
1,000
Average Selling Price
$12.99
Potential Profit Margin
$7
Apparel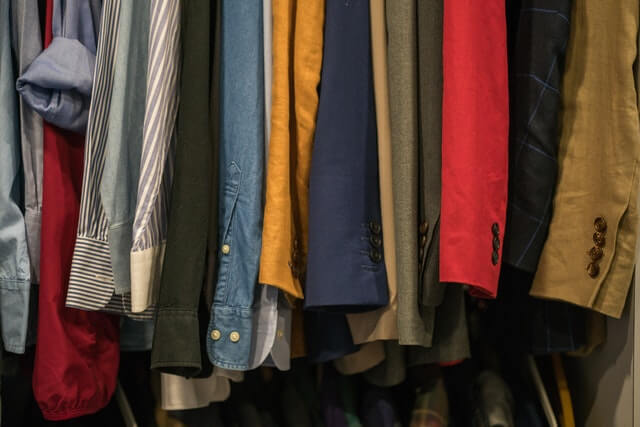 Various designs may go out of style but clothing always remains a basic need among consumers. This often makes the apparel industry competitive but you can always make your brand stand out by:
Sourcing clothing from affordable private label clothing manufacturers.
Insisting on quality fabric and stitchwork.
Partnering with flexible manufacturers that can help you develop and execute new designs regularly to keep up with fashion trends.
Beyond this, aim for types of clothing that would attract high demand. Examples of such apparel include:
Branded/print-on-demand t-shirts
Stylish maternity wear with custom features such as extra support, adjustable sizing, or breastfeeding provisions
Loungewear
Dresses
Notably, fitness clothing or activewear is increasingly becoming a wardrobe essential for most people. It would thus be worth considering as an exclusive niche or as part of your private label clothing collection.
Average Price
$12.69
MOQ
100
Average Selling Price
$29.99
Potential Profit Margin
$17.30
Supplements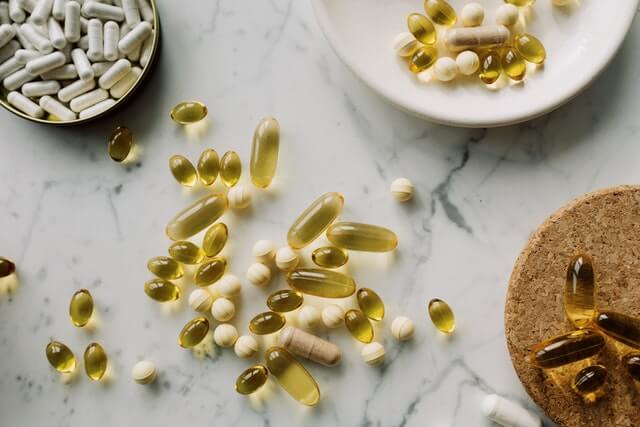 People all over the world are now keen on adopting a wellness-oriented lifestyle. This has led to increased demand for health supplements that compensate for shortfalls in their diets or support/enhance various bodily functions.
Like all other products, the right private label supplements for your brand will depend on your target market. Consider factors such as age, nutritional trends, climate, and the general health outlook in the region to identify what kind of supplements would be relevant.
Nevertheless, keep in mind that supplements are carefully regulated in most countries. It is imperative to find out the regulations in your target market and ensure to seek the right clearances for your private label supplements.
Average Price
$4.60
MOQ
100
Average Selling Price
$14.99
Potential Profit Margin
$10.39
Fitness Accessories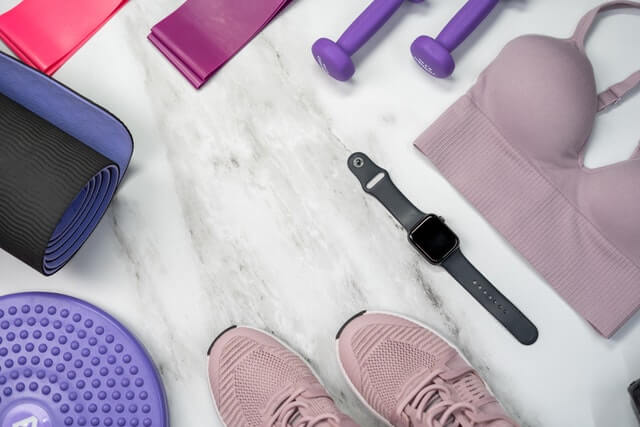 Consumers have come alive to the fact that wellness is unattainable without fitness. As a result, most people now practice one or more types of fitness and are willing to invest in the right accessories for it.
Some leading fitness accessories that you can private label include:
Exercise mats
Dumbbells
Knee, back, and arm support braces
Exercise balls
Headbands
Average Price
$10.52/exercise mat
MOQ
50
Average Selling Price
$49
Potential Profit Margin
$47.48/exercise mat
Shoes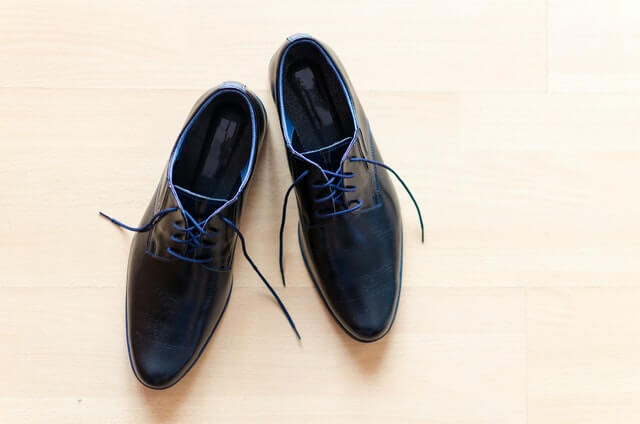 Shoes, like clothing, are an essential need. However, if you would like your private label shoes to stand out, it is advisable to aim for:
Shoes made using quality durable materials
Stylish shoe designs
Comfortable shoes
Shoes that cater to unique needs such as running, people that are on their feet for long hours, or people with wide feet.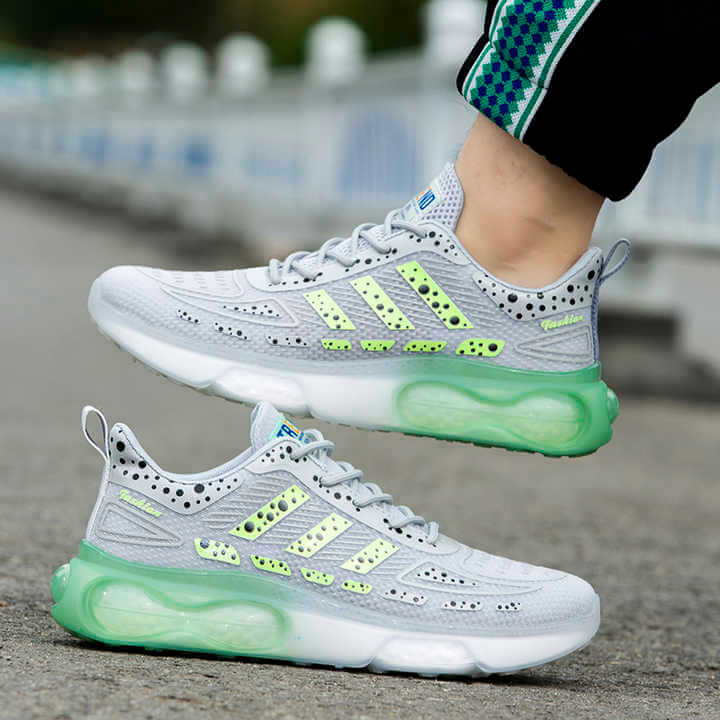 On the upside, this is another niche that allows you to launch one style, a collection with different designs, or work gradually with your shoe manufacturer to grow your collection.
Average Price
$16 for stilettos, $10 for running shoes
MOQ
50 pairs, 300 pairs
Average Selling Price
$53.98, $25.98
Potential Profit Margin
$37.98 for stilettos, $15.98 for running shoes
Phone Accessories
Estimates show that over 5 billion people own mobile phones and over half of those phones are smartphones. This population creates a ready and robust market for a wide variety of phone accessories.
You can choose to develop only one kind of accessory or develop a collection of all the essentials. The key, however, is to offer such high quality products that will naturally attract customers to explore your entire brand of accessories.
Consider private labeling accessories such as:
Power Banks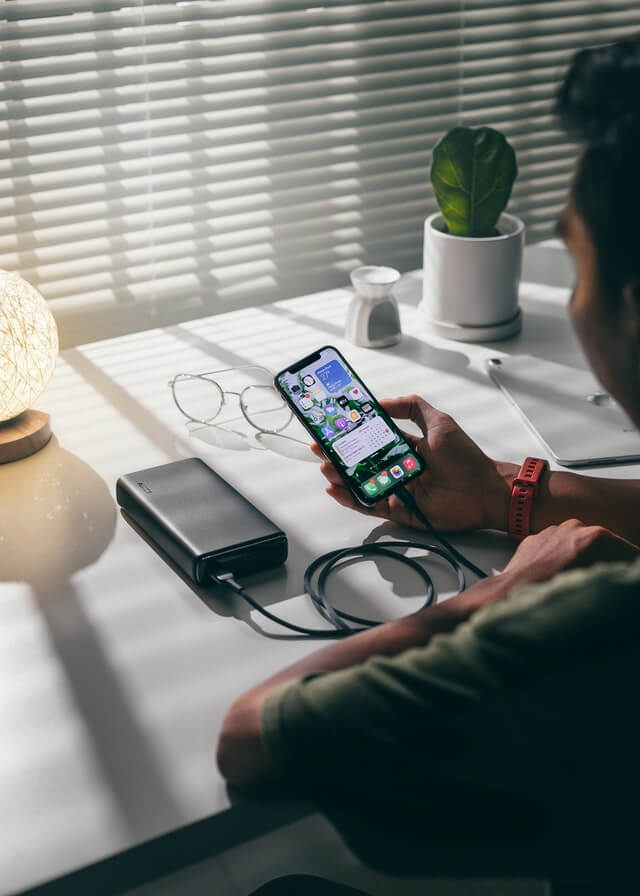 The concept of power banks is largely the same. However, you can differentiate yours based on how much charging capacity they can offer, how many devices they can charge at once, and, of course, through branding.
Average Price
$3.99
MOQ
1,000
Average Selling Price
$20.99
Potential Profit Margin
$17
Kickstands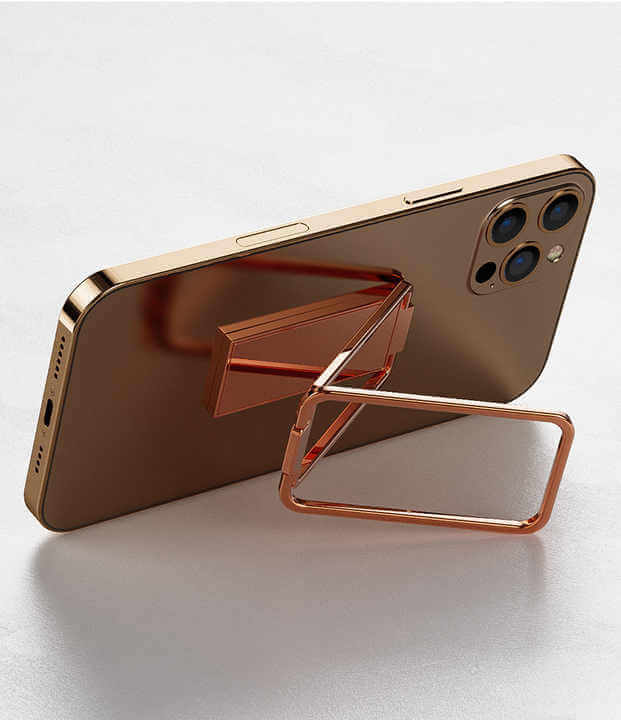 Aim for stands that come in different sizes for different phones or can be adjusted to suit different phones.
Average Price
$0.55
MOQ
1,000
Average Selling Price
$5.99
Potential Profit Margin
$5.44
Earphones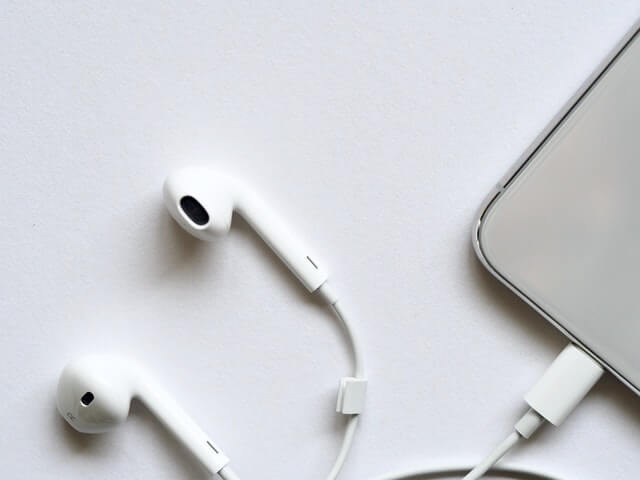 Quality earphones do not always come cheap but they would be better for your brand than cheap designs that deliver poor sound and fall apart too quickly. A quality user experience would also make your brand memorable.
Average Price
$4.60
MOQ
1,000
Average Selling Price
$25
Potential Profit Margin
$20.40
Earbuds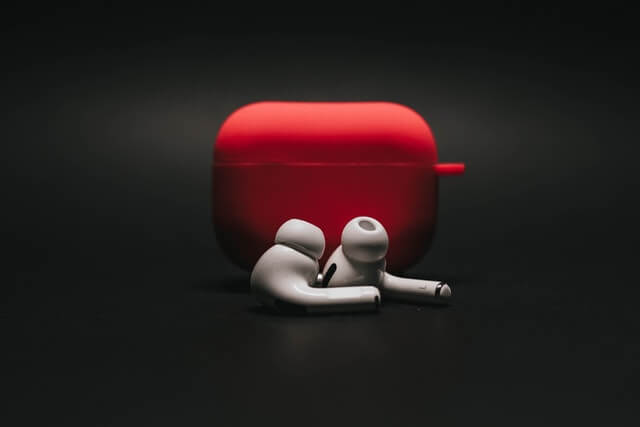 Earbuds should also deliver high-quality sound. However, in addition, ensure that they have a comfortable fit in the ear for a delightful user experience and to avoid falling. It is also ideal that they are compatible with different phone models too.
Average Price
$3.40
MOQ
1,000
Average Selling Price
$25
Potential Profit Margin
$21.60
Wireless Phone Charging Stations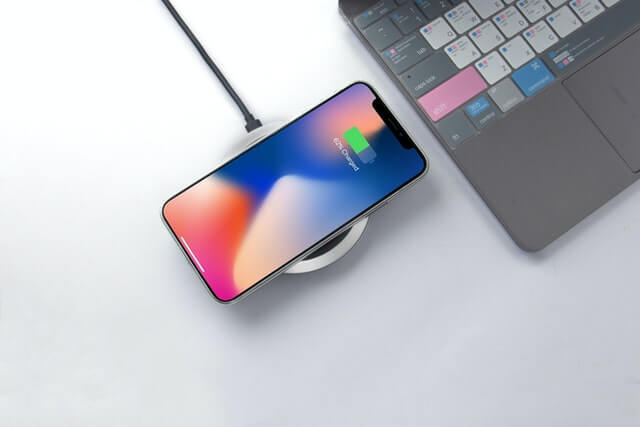 Wireless phone charging stations take away the inconvenience of cumbersome cables. Still, ensure that your private label charging stations are well-branded, charge reasonably fast, and are compatible with the majority of phone models in your target market.
Average Price
$4.14
MOQ
100
Average Selling Price
$30
Potential Profit Margin
$25.86
LED Lights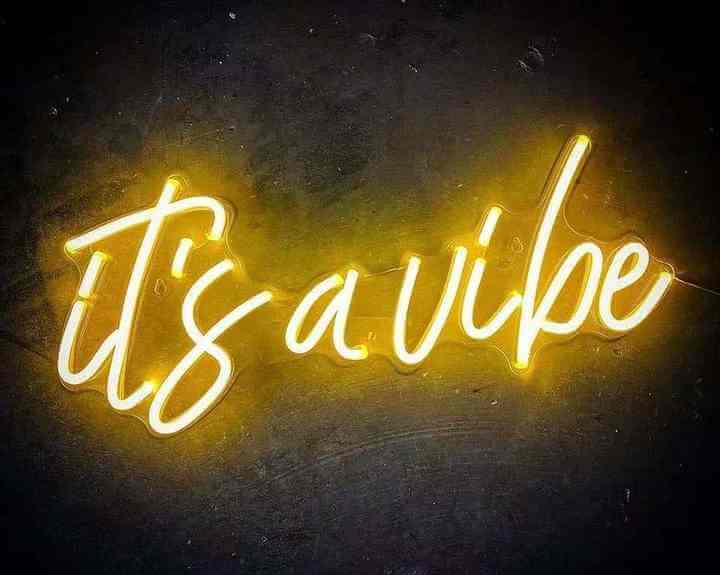 LED lights are high-performing, energy-efficient, affordable, and available in different designs. This makes them easy to market to a wide cross-section of consumers worldwide. You only have to find out what LED light design matches their preferences.
In terms of logistics, LED strip lights and LED neon flex lights may be easier to ship as they are not prone to breakage. They also provide more diverse lighting and some models can be used both indoors and outdoors.
Average Price
$1.87/metre
MOQ
1,000 metres
Average Selling Price
$4.426/metre
Potential Profit Margin
$2.556/metre
Decor Accessories
The recent pandemic made us realize how important it is to have a comfortable home that you can enjoy spending time in. This is thus a good time as any to launch your private label collection of decor accessories.
The beauty of this niche is that you can choose accessories that match your budget and suit your consumer market. Your options include but are not limited to:
Carpets and rugs
Pillows
Wallpaper
Bedding
Throw blankets
Carpets and Rugs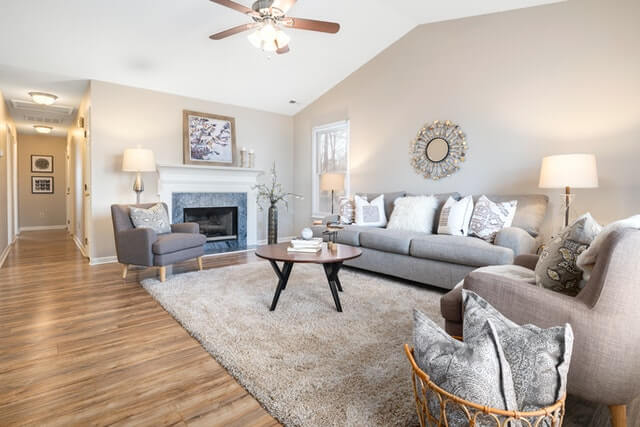 There are countless design options for carpets and rugs. Your choices simply come down to what materials, sizes, and colors your customers would prefer.
Materials are, however, very important. For example, if your market is a cold climate region, they may require heavier rugs for warmth. Some clients also require pet-friendly or non-slip materials.
Average Price
$2.95
MOQ
300 sqm
Average Selling Price
$19.99
Potential Profit Margin
$17.04
Pillows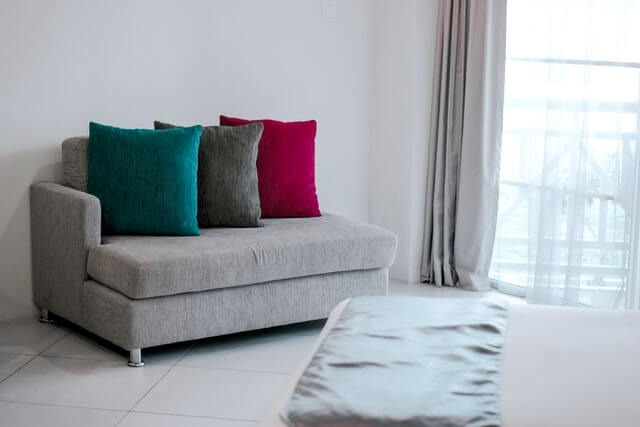 Look out for pillows that are well stuffed with durable materials. It is also advisable to source them in different sizes and consider special requirements such as hypoallergenic materials.
Average Price
$1.79
MOQ
500
Average Selling Price
$19.99
Potential Profit Margin
$18.20
Wallpaper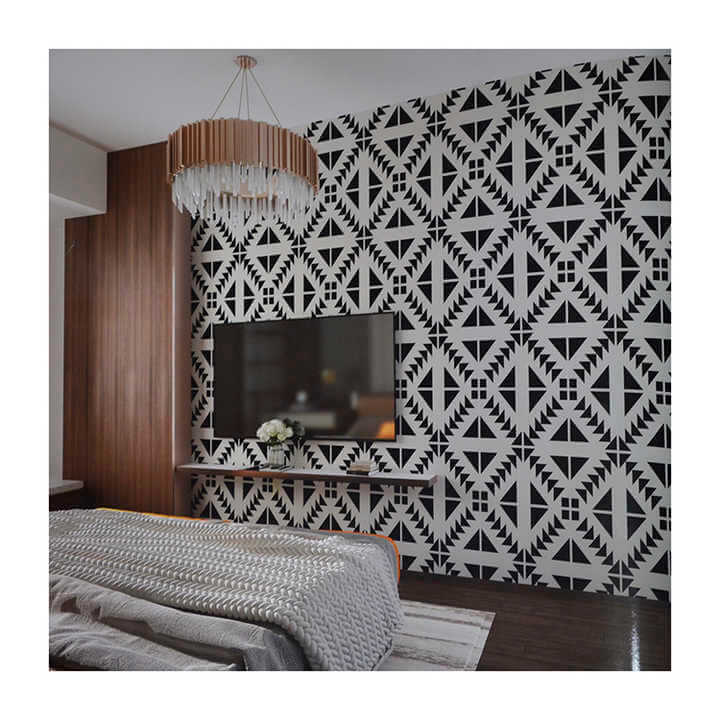 While rarely considered, wallpaper can be a very lucrative product. It is more affordable than painting and allows users to change their decor fast and easily.
Aim for beautiful yet private label wallpaper designs and suppliers that offer fair bulk rates that allow you to make the right profit margins.
Average Price
$8.80/roll
MOQ
200 rolls
Average Selling Price
$29.20/roll
Potential Profit Margin
$20.40/roll
Bedding
We all use some form of bedding at the end of the day and there are designs for every budget. The trick here is to decide what standard of bedding you would like to offer your customers. You can then private label bedding with a thread count and price tag to match.
Alternatively, you can also have a graded collection that ranges from luxury bedding to more affordable but quality options.
Average Price
$9.90
MOQ
100
Average Selling Price
$19.79
Potential Profit Margin
$9.89
Storage Solutions
Storage solutions help keep different spaces neat and personal belongings well-organized. They range from shelves to pouches but it may be best to aim for solutions that customers are more likely to need, afford, and buy with ease.
Fridge Organizers
These come either in glass or plastic designs but the former is becoming more preferable. Consider mixing sets of different sizes and a few single units to meet the needs of different buyers. It is also important that they are airtight for optimal food preservation.
Average Price
$2/unit
MOQ
3,000
Average Selling Price
$35/ 6 units
Potential Profit Margin
$3.8/unit
Food Storage Bags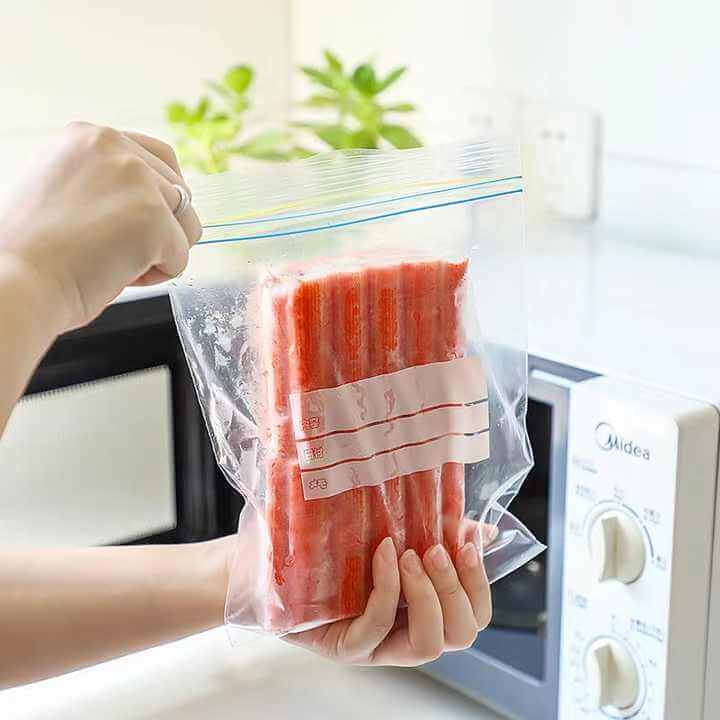 Food storage bags serve as a great alternative for storing food products both in and out of refrigerators. Aim for different sizes, with durable material, and reliable ziplocks.
Average Price
$0.25/bag
MOQ
5,000
Average Selling Price
$1.49/bag
Potential Profit Margin
$1.24/bag
Make-up Organizer Kits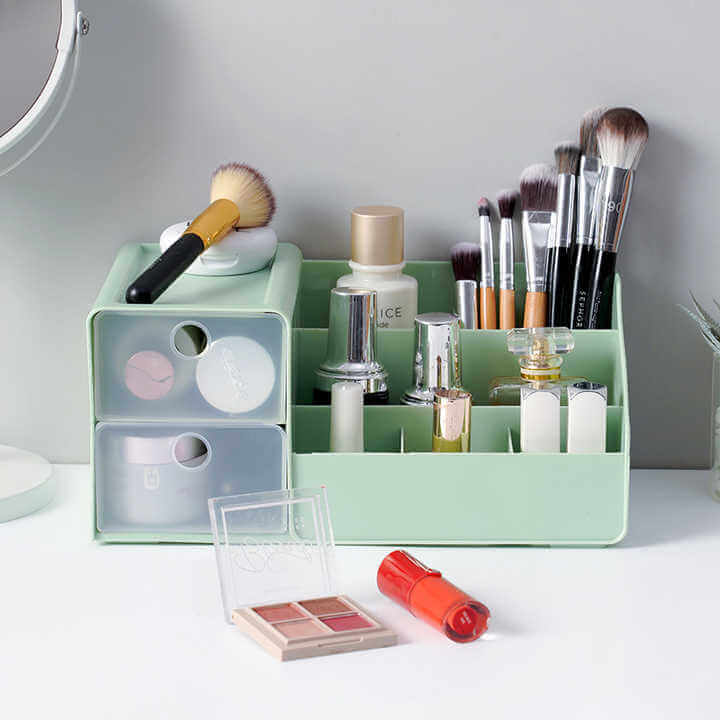 Make-up organizer kits should have multiple compartments to store make-up and make-up brushes and be easy to clean. You can also choose between those recommended for home use and portable designs
Average Price
$1.95
MOQ
1,000
Average Selling Price
$15.99
Potential Profit Margin
$14.04/kit
Home Fragrances
It is now well-established that aromatherapy helps with relaxation and some scents can also help alleviate allergies or keep pests at bay. As such, home fragrances are now less of a luxury and more of a need.
You can package your private label home fragrances as:
Essential Oils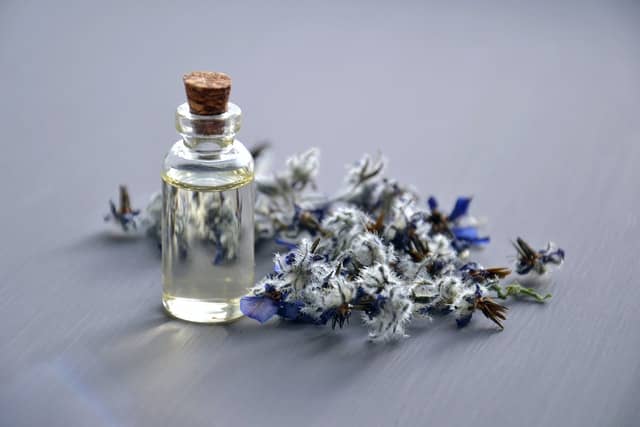 Natural essential oils are more potent and provide a more authentic experience. So, the purer your essential oils, the better. They should also be stored in quality tinted glass bottles to prevent degradation by light.
Average Price
$0.60/oil
MOQ
500
Average Selling Price
$2.198/oil
Potential Profit Margin
$1.598/oil
Scented Candles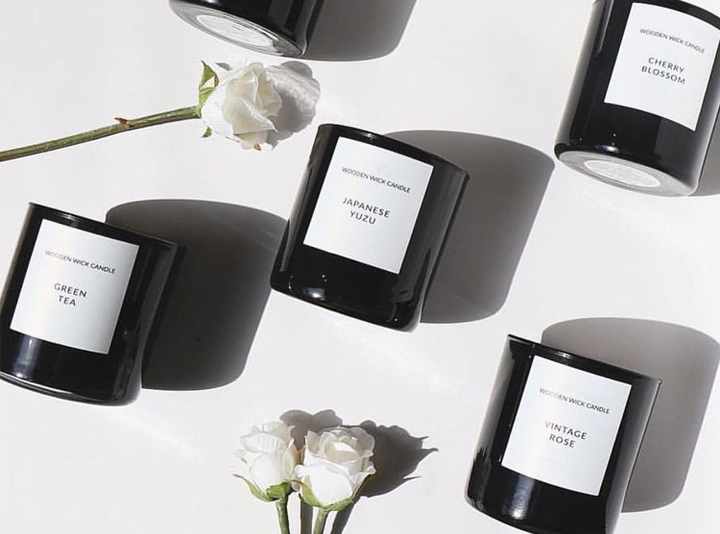 Scented candles offer both lighting and aromatherapy for the price of one. Consider developing a diverse collection of private label candles for different tastes. Elegant branded packaging would certainly also be a plus.
Average Price
$3.60
MOQ
500
Average Selling Price
$16.95
Potential Profit Margin
$13.35/candles
Diffusers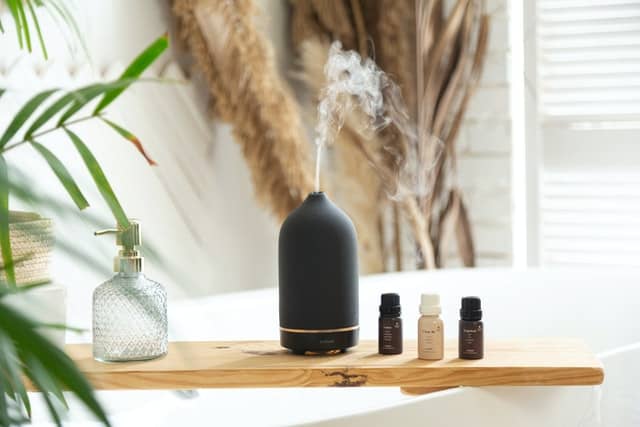 Diffusers are used to gradually evaporate essential oils into the atmosphere of a room. They can be designed in numerous innovative ways and can even double up as understated lighting features. It is also easy to brand them given their ample size.
Average Price
$2.98
MOQ
100
Average Selling Price
$17
Potential Profit Margin
$14.02/diffuser
Picnic Sets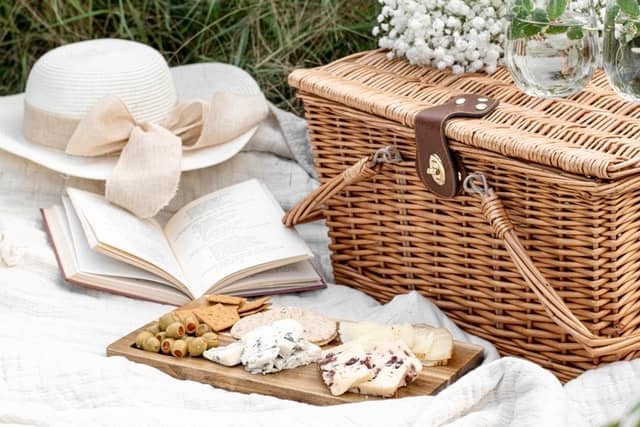 Picnic sets contain cutlery crockery and room to store other essentials for charming outdoor experiences. Private labeling them would allow you to customize details of such sets to match the weather and terrain of picnic sites in your region.
Make an effort to offer different set sizes to cater to couples, families, and friend groups. Take advantage of the multiple components and the set size to highlight your brand too.
Average Price
$10.99
MOQ
500
Average Selling Price
$129
Potential Profit Margin
$118.01/picnic set
Travel Bags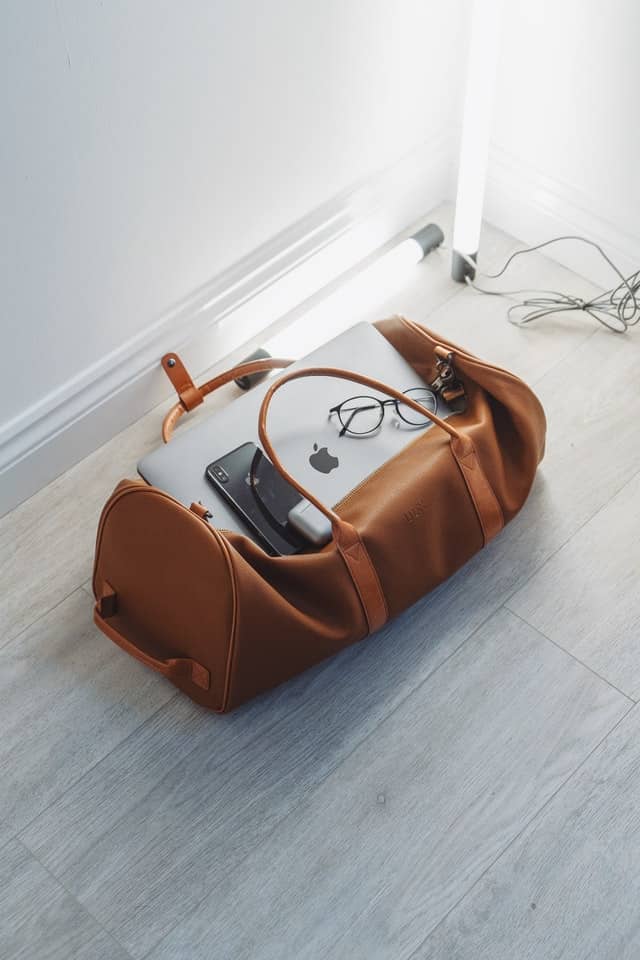 Packing for trips can be exhausting when you are not sure how to fit everything you need into your bags. The only cure for this is a set of good travel bags with enough compartments.
So, if you choose to private label travel bags, go beyond the allure of fancy designs. Customize them with thoughtful compartments, make them easy to carry, easy to clean, and durable to win the hearts of travelers.
Average Price
$11.99
MOQ
500
Average Selling Price
$25.99
Potential Profit Margin
$14/travel bag
Backpacks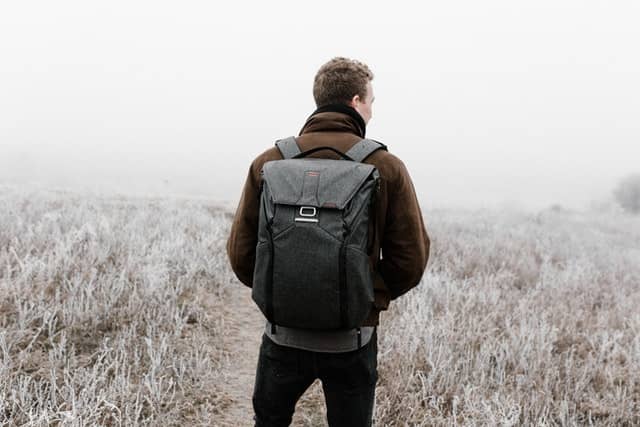 Reliable backpacks are now almost a must-have for professionals, students, and anyone on the move. However, the ideal backpack design for your brand will depend on who you plan to sell to.
Professionals and college students, for example, will likely require backpacks with charging ports and safety features for their devices. Hikers or school-going children, on the other hand, would require entirely different designs.
To sum it up, identify the backpacks that make your customers tick and customize them to best suit their needs.
Average Price
$4.34
MOQ
500
Average Selling Price
$25.49
Potential Profit Margin
$21.15/backpack
Party Games
Party games allow people to gather and play. They are a rare treat that friends and family willingly splurge on for their recreational value.
If you are creatively inclined, you can always develop games for your brand and copyright them. If not, you can always partner with developers or manufacturers that can customize games for you.
Average Price
$1.30
MOQ
500
Average Selling Price
$15.99
Potential Profit Margin
$14.69/game
Toys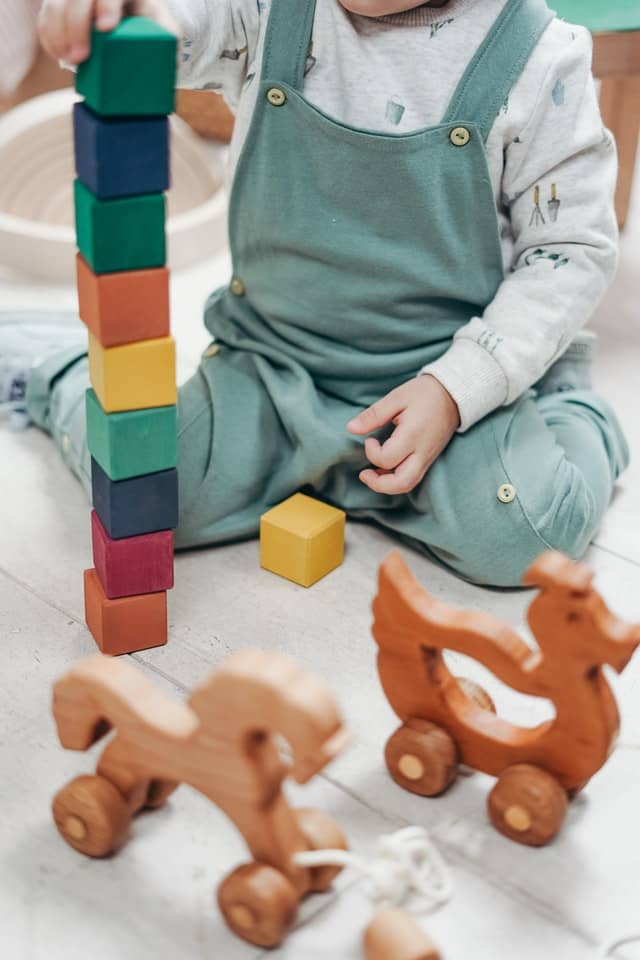 Playtime is imperative for children and there is an expansive variety of indoor and outdoor games to fill this need.
Take time to evaluate the safety and entertainment or educational value of different toys and games in depth. Keep in mind that:
The higher the safety and entertainment value the easier it will be to get caregivers to buy your toys.
Most countries only allow the sale of toys that meet stipulated safety standards and certifications.
The packaging of the toys should also be safe for children.
Average Price
$9.49
MOQ
100
Average Selling Price
$29.95
Potential Profit Margin
$20.46/toy set
Grilling Sets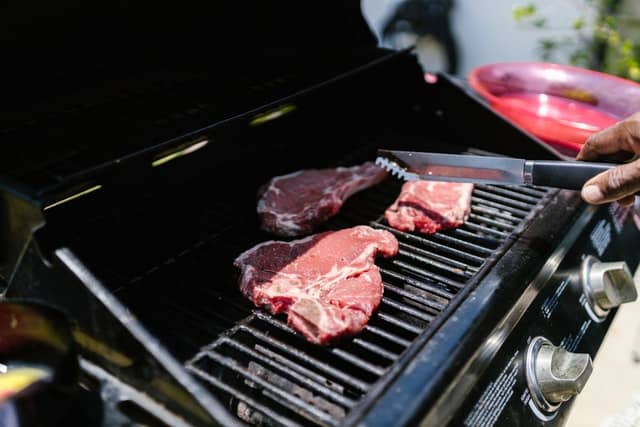 Grilling in the great outdoors is a savory experience both for its relaxing effect and the sumptuous meals it offers. This makes grilling sets popular among shoppers, especially during summer or the holiday season when gift shopping is in high gear.
Grilling sets comprise different tools such as:
A spatula
Tongs
Skewers
A cooling rack
A grill brush
A meat thermometer
Each of the items should be made of materials safe to use around heat and food. Elegantly branding them with your logo would be a great touch too.
Average Price
$5.55
MOQ
200
Average Selling Price
$37.99
Potential Profit Margin
$32.44/grilling set
Water Bottles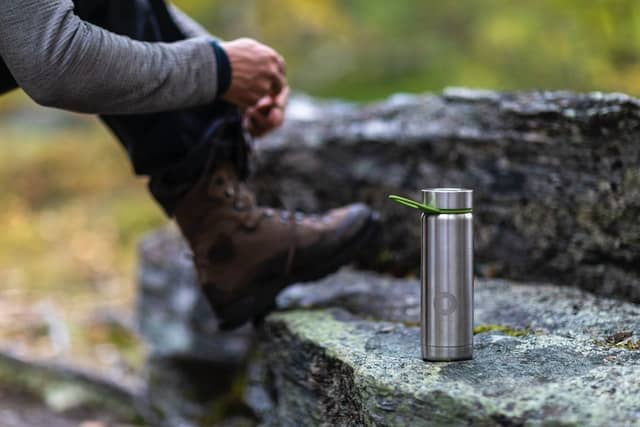 Yes, water bottles are still a popular and profitable product. You only have to pick a color, a size, and brand them to your liking.
On the other hand, it may also be worth it to look into water bottles with infusers. Some consumers prefer them because they are ideal for livening up their water with fruit or even herbs.
Average Price
$1.75
MOQ
1,000
Average Selling Price
$13.99
Potential Profit Margin
$12.24/ water bottle
Hot and Cold Travel Mugs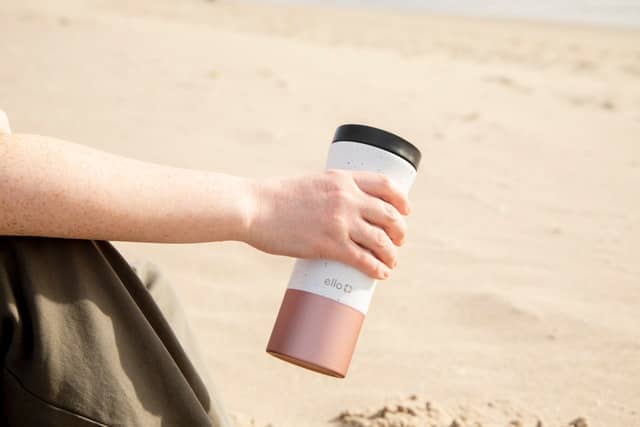 It is always a letdown to grab a piping hot coffee or a cold slushy and never get to enjoy it at the right temperature. You can solve this problem for your customers by private labeling hot and cold travel mugs.
Some travel mugs are exclusively for hot or cold drinks while a few offer both cold and hot storage. Confirm that whichever option you choose performs as it should even after extended use.
Average Price
$2.80
MOQ
200
Average Selling Price
$14.98
Potential Profit Margin
$12.18/travel mug
Car Accessories
The upside to car accessories is that you do not have to be an auto expert to sell them. In fact, you can even sell them among other items on this list like storage solutions among others.
Here are a few worth considering.
Car Cleaning Kits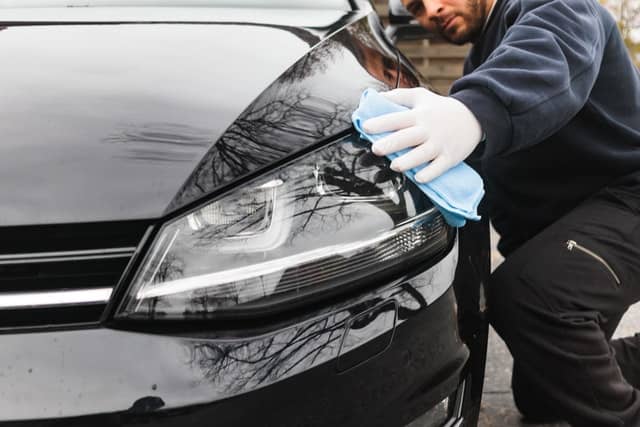 These kits comprise tools used to clean the interiors and exterior parts of cars. Such tools include brushes, microfiber cloths, and even vacuuming tools. Private labeling would also allow you to customize the type and number of items that go in your kits.
Average Price
$9.75
MOQ
500
Average Selling Price
$37.99
Potential Profit Margin
$28.24/car cleaning kit
Car Trunk Organizer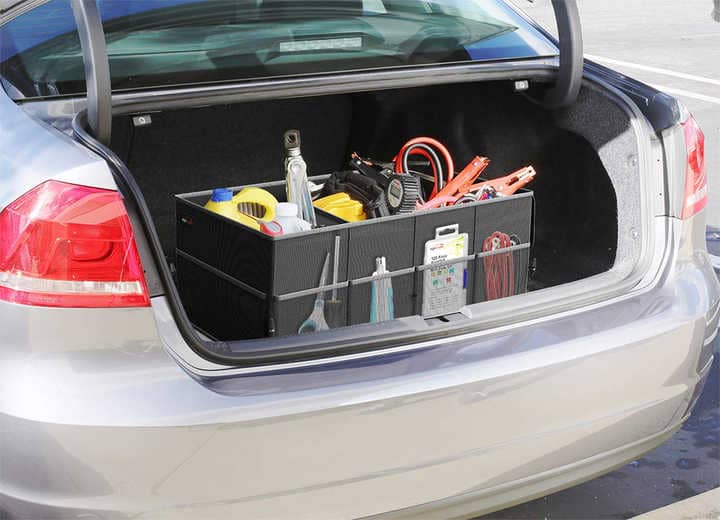 Car trunks do not have to be an unsightly mess. Different items can be arranged in one or multiple trunk organizers to create order and make it easy to clean.
On customization, you can opt for features such as a collapsible trunk organizer design or different sizes with different numbers of compartments.
Average Price
$3.98
MOQ
500
Average Selling Price
$17.87
Potential Profit Margin
$13.89/organizer
FAQs about Private Label Products For Small Business
How Do I Find Products to Private Label?
Research.
Private label products are not always products that consumers have never seen before. On the contrary, most of them are very ordinary products.
The secret is to identify products that consumers need or like and customize them to make them unique. This entices customers to try out your brand of products because, while they have used that product before, your version of it has something that other brands don't.
So, how do you identify popular products or unique ways to customize them? By researching your target market and your competitors' products. This will help you notice any unmet needs or expectations in the market that you can fulfill.
How Do I Private Label Products?
There are 2 approaches to private labeling. So, for illustration, let us assume that you would like to private label grilling sets. Here is how both approaches would work.
In the first approach, you would:
Identify grilling sets as the products that you would like to sell.
Find a private label grilling sets manufacturer.
Evaluate the designs that they have in a catalog or in stock.
Customize the grilling set designs to your liking. This may include changes such as color, packaging, or the type of tools in the set.
The manufacturer would then customize your grilling sets based on your instructions and brand them with your brand name and logo.
Alternatively, you could:
Identify grilling sets as the right items to private label.
Develop a custom design of grilling tools for your brand. This can be done on your own or with the help of a hired designer or the design team at your chosen manufacturing factory.
The custom design is then perfected, assigned materials, and sampled.
If you approve the sample, the manufacturer proceeds to manufacture the number of grilling sets that you order and brands them with your brand name and logo.
The difference between these approaches is that in the first, you only customize the manufacturer's design while in the second, you develop an original design. These approaches are also known as ODM and OEM respectively.
How Much Does Private Labeling Cost?
There is no standard cost of private labeling. This is because it costs a different amount to manufacture different products. Moreover, manufacturers also charge different rates for their services.
However, as you consider private labeling, it is important to take note of factors that may impact your costs. They include:
The location – it costs more to manufacture products in some countries than in others. China, for instance, has favorable taxation policies on manufacturing and good infrastructure. Both factors allow lower costs of production compared to the USA or Europe.
The complexity of the design – complex product designs or customizations require more skill and often take longer to achieve than simple designs. Manufacturers, therefore, charge more for such designs.
Your choice of materials – premium materials cost more and may sometimes have to be sourced from specific suppliers. Manufacturers then pass on these extra costs to you by increasing the per-unit cost of producing your private label products.
The quantity – producing small quantities of goods typically costs more than manufacturing in bulk. Subsequently, manufacturers set MOQs at which they can offer you wholesale rates. Any orders below that are charged a higher price.
Additional services – branding, decorations, and custom packaging are, in most cases, considered extra services. You would thus incur extra costs for them apart from the primary manufacturing costs.
How Do I Make Money with Private Label Products?
Earning good profit margins from private label products can be tricky because you bear most of the risk. However, with the right tips, it can be smooth sailing for your brand. Make an effort to:
Differentiate your product and brand – use private labeling to set yourself apart from your competitors. Customers will be willing to pay more for your products if they feel that your brand is special. If not, you will have to sell at the market rate.
Keep production costs low – low production costs allow you to sell at a high profit margin while keeping your products affordable to customers. It is a win-win for all.
Market your goods – start marketing your products before launching them and keep at it even after. More importantly, focus on marketing strategies that are relatable to your customers and highlight the features of your products.
Explore alternative business models – sometimes selling your private label goods through brick-and-mortar retail or online stores can eat into your profits. If so, it may be advisable to consider options such as dropshipping order fulfillment.
What Is the Best Example of a Private Label Brand?
Kirkland Signature is owned by the giant retailer, Costco. It was begun about 38 years ago and has managed to remain highly popular, relevant, innovative, and affordable.
One of its key winning strategies is that it keeps developing products in different niches and sells them at affordable prices. Some of its products are also manufactured in carefully supervised factories in China and this partly explains the affordability of its products.
In recent years, Kirkland Signature has also harnessed online retail avenues. It, for instance, has a dedicated store selling private label products on Amazon that accounts for a significant portion of its online sales but also makes its products available to a wider customer base.
In summation, Kirkland Signature is exemplary because of its longevity, consistent profitability, continuous development of new products, and adaptability to new business practices. It is a model with lots of valuable lessons for younger private label brands to emulate.
In Conclusion
Despite all its possible benefits, private labeling can be a daunting idea. However, as you may have learned on this blog, it is not impossible. There are lots of profitable products that you can successfully private label even as a small business with limited resources.
Are you worried about finding suitable private label manufacturers? We have just the right solution and can negotiate low MOQs for you. Simply send us a brief outlining your manufacturing requirements and request a free quote. Our team will promptly get back to you with vetted options.